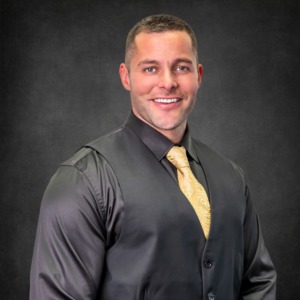 Dustin is an emerging Realtor in the Pensacola region with a great knowledge of investments and short term rentals. Dustin comes from a strong business background of 16 years where he oversaw many things that included controlling company margin, negotiating with vendors, training employees and staffing stores all while providing exceptional customer service and support for a large privately owned company that ranks as one of Forbes top companies.
At 32 years old and having bought and sold many personal properties Dustin made his first investment property that currently serves as a successful short term rental in Gulf Breeze. At this time Dustin decided to make Real Estate his focus. With a background in customer service and a strong desire to help others Dustin will ensure that your Real Estate plans come together as he has teamed up with Andy Mckeown as the A-Team.
Dustin, an Oklahoma Native but a transplant from Austin, Tx in 2022 has a beautiful family, His wife Ashlyn, Daughter Kenzleigh and son Grayson. Dustin has a strong passion for fitness and enjoys doing anything outdoors with his friends and family.