Jeanette Eriksen
Lead Listing Agent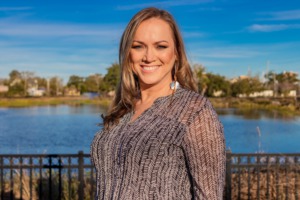 Born and raised in Southern California, she relocated to NW Florida soon after graduating high school.  She proudly served in the Air Force, where dedication, honor, integrity, work ethic, loyalty and service for others were even further engrained into her personality. 
 The Pensacola area became her home over a decade ago, where there's a great mix of small city, country and beach living.  She has such an immense love of its beautiful beaches, the culture, the history and the hometown feel.  
Quite often, you'll find her bragging about her kids – her oldest son just graduated with his Master's Degree from University of West Florida, and her daughter is entering into her first year at University of Central Florida.  In her free time, she and her husband enjoy spending time with their many rescue pets, boating and finding new adventures.
She has a passion for community and has dedicated her life to helping families meet their real estate needs.  She believes that going above and beyond is all in a day's work and that integrity and honor are key.  Let Jeanette help you buy or sell today!