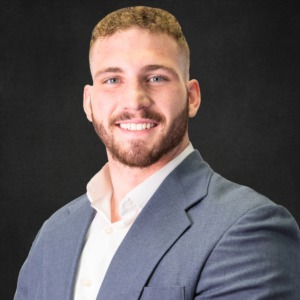 Trey is an ambitious and driven individual who was born and raised in Hillsboro, West Virginia. After graduating high school in 2016, he began working for UPS and spent 7 years with the company before deciding to switch careers and pursue his dream of becoming a real estate agent in Florida. In 2023, he moved to Pensacola to start this new chapter in his life. 
Trey has a passion for creating a real estate empire, opening his own kava bar, and owning a non-profit business to give back to the community. He loves spending time outside kayaking, snowboarding, dancing, and weight lifting. 
Trey believes in taking every opportunity that comes his way and not regretting missed chances. He strives to build a big family and become the best father figure possible, just like his own father was to him. With his fun-loving personality and positive attitude, Trey is always ready to make the most of every moment.