Buying a Fixer Upper: Should You Do It? Part 2
Posted by Erik Hansen on Thursday, April 29, 2021 at 11:39 AM
By Erik Hansen / April 29, 2021
Comment
In part two of our fixer-upper series, we discuss some more pros and cons of buying a fixer-upper. It's important to know the pros and cons so you make the best decision possible. First, let's talk about the finances of buying a fixer upper.
Fixer-Uppers Can Turn Into A Financial Burden
You may be excited to score a great sale price on a fixer-upper, but your costs won't end there. A fixer-upper home requires continuing financial involvement. How much you ultimately spend is up to the ambitiousness and style of your projects.
Even if you consider all of the below—know that it's fairly rare for remodeling project budgets to align with their estimates at the end of the project. Often, remodeling project budgets run higher than their original estimates. This is because of surprises, unsatisfactory work, and wasted materials happen.
Below are the major investments that come with obtaining a fixer-upper home.
Cost of Materials
You'll need to think about the material needed for every project in every room, exterior component, and outdoor space. Buyer beware—it's easy to overspend on premium materials and appliances. You may need to visit several hardware retailers before you find one with materials and appliances that suit your budget and style.
Cost of Permits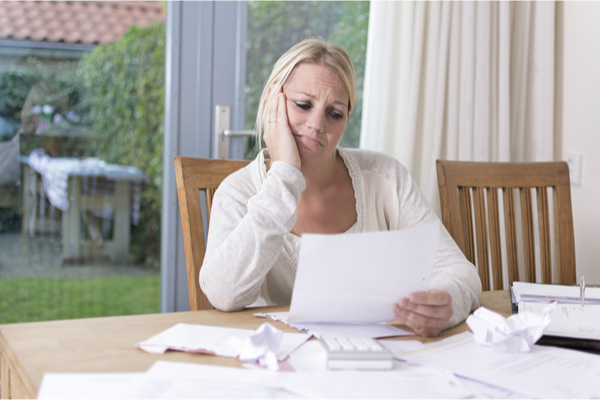 Depending on the age of your home and the depth of your project, you'll need to apply for various permits to complete your restorations. Although they seem like a hassle, permits are intended to ensure the safety of you, your visitors, and any future residents.
Common permits for fixer-upper projects include foundation, construction trailer, solar components, multifamily, and demolition permits. The price for building permits varies on a state and city basis.
Cost of Tools
Unless you already have a shop full of tools, you will have to buy tools for your remodel. Depending on the ambitiousness of your project, you may even have to buy specialty tools.
If you are starting this project with hardly any tools or no tools at all, you may want to buy used tools (you can buy your tools new, but that is a huge addition to your overhead costs. Plus, many individual fixer-upper homebuyers get by just fine with used tools).
If you're a real estate investor looking to do all or most of the work yourself, it may be in your best interest to buy newer or higher quality tools since you'll likely be using them again in the future.
Fortunately, there is usually an active used tools market in every city. So be sure to check your local yard sales or online community marketplace for the tools you need. You can then resell or donate your used tools once you are done using them.
Cost of Labor
If you're outsourcing some or all of the work, you'll need to have a variable budget ready for contracting work. The cost of hiring contractors includes the manual labor itself, the cost of materials, the use of contractor equipment.
If you want to save on the costs of materials—which are usually bought by the contractor and billed to you with markup, you can buy the materials yourself and provide them to the contractor. The tradeoff here is you're spending your time, money, and energy buying and transporting the materials instead of the contractor. You'll decide if that's worth your effort or not.
Fixer-Uppers Require Substantial Personal Investment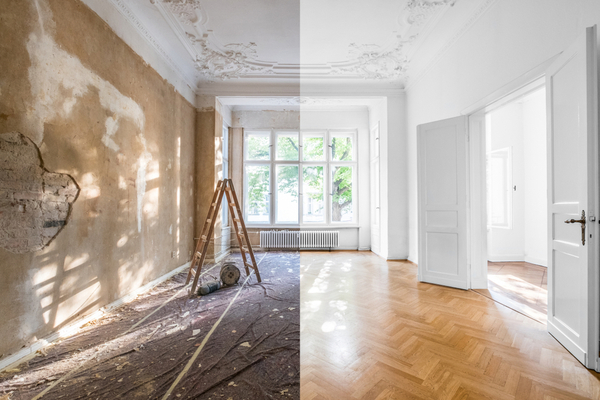 Fixing up an old home is not for the weak; it takes a lot of involvement and dedication. It is a job that can be extremely stressful—you have to make a lot of decisions and be responsible for the execution and outcomes of every single one of them. This is definitely a project that will test your limits.
Many fixer-upper home buyers also struggle with analysis paralysis and buyer remorse. You may overanalyze, second-guess, or doubt your choices. You may even regret your decisions as soon as you make them.
What To Consider Before Buying a Fixer-Upper
If you've made it this far and are still interested in purchasing a fixer-upper—great! And if you want to enjoy yourself while remodeling, you should inform yourself as much as possible. Here we've compiled a list of useful things to consider before you do so much as remove an old nail. Take a look!
Have an Understanding of the Work Ahead
Make sure you have a thorough understanding of the journey that lies ahead once you sit down and plan your projects.
If you're outsourcing some or all of the work, find reputable contractors—complete with reviews, recommendations, and portfolios—and interview them before tearing anything down. Think about your ideal contract terms and project lengths. Be prepared to ask contractors about their policies regarding warranties and repairs after construction, as well as reimbursements for dissatisfactory or unfinished work.
Think about your vision for your remodeled house. Do you envision remodeling every room? Before you become too eager, know that demolition is always easier than remodeling. Don't be too excited to tear everything down the first week, especially if you're going to live in the house while you're fixing it up. Instead, split up your demolition and remodels into manageable milestones.
Have Realistic Expectations of What You Can Do
Most people who buy fixer-uppers dream about doing all or most of the work themselves. It is an ambitious task and awesome if you do it, but not everyone is cut out to be a concrete layer, plumber, framer, carpenter, painter, tiler—you get the point—all at once.
You may see buying a fixer-upper as a time for you to learn a bunch of skills at once. Unless you're a real estate investor who's going to repeat this process all over again, we don't recommend this route. If you expect to buy this home and live in it for a long time, we instead recommend you get a professional to help you.
If you embark on this project with little to no home improvement skills, you're setting yourself up for a long road of stress, perfectionism, and unrealistic expectations (i.e., it's not terribly fun to learn how to cut trim for windows only to create substandard results, especially if you're using expensive or specialty materials).
So if at first you thought you could wear many hats—or if at first, you decided you wanted to wear many hats, know that it's ok to hire a professional to help you if you become exhausted.
Have Your Living Situation Figured Out
Iron out all of your living details before you begin your demolition and remodel. The easiest, most comfortable route would be for you to live off-site while working on your fixer-upper. This is especially true if you have dependents such as elderly parents, kids, or even pets living with you.

On the other hand, some people will be just fine living in one room while working on one or several other rooms in their house. In this case, you will have to be okay living in a constant state of change—meaning you may be living around building materials and debris—throughout the duration of your project.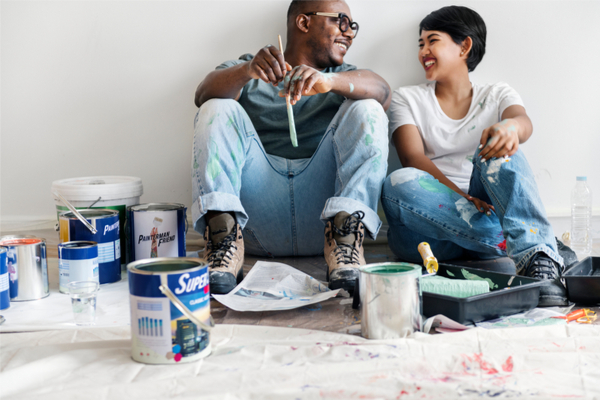 Tips Before Buying a Fixer-Upper
Below are a few strategies to set you up for success if you decide to dive into the deep end and buy a fixer-upper.
Consider Your Financing Options
The market demand for fixer-uppers can be mysterious. While some fixer-uppers age on the market, others go under contract within hours of their active listing, sometimes for than their listing price.
The very first thing you'll want to do is get yourself preapproved for a home loan. This way, when the right fixer-upper appears on the housing market, you're ready to make an offer and get to work.
Check with your realtor about the different types of loans available to you. There are many different kinds of loans available to all kinds of people like FHA, veterans, and fixed-rate loans. Depending on your city or state, you may also qualify for government subsidies or incentives.
Have a Professional Perform an Inspection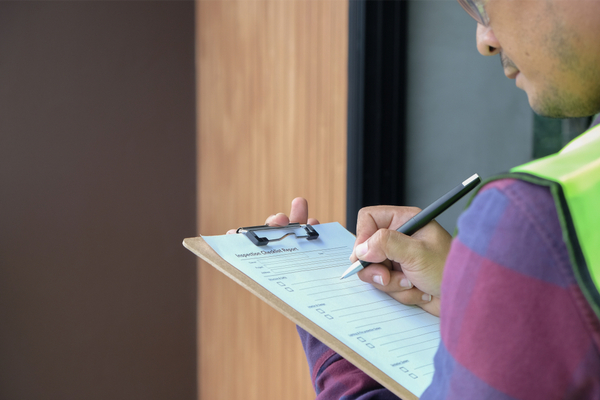 It's important that you get a professional inspector to look at your fixer-upper before you buy it. Even if you're sure you're going to demo everything on the lot after purchase, you'll want to create a list of contingencies for purchase and perform your due diligence.
A professional like an inspector or engineer will generate a report on the condition of the house, and give you a better idea of the work and costs that lie ahead. A professional contractor can help you identify costly repairs such as foundation, roofing, electrical issues, and more.
Just know, before you purchase your fixer-upper, a professional cannot foresee every single problem with the house. If you buy a fixer-upper, be prepared to run into surprises down the road.
Calculate a Fair Purchase Offer
Oftentimes, the seller of a fixer-upper who wants to get rid of a decrepit property weighs them down financially. Use whatever leverage you have—the age of the house, the inspector's report, the repairs you'll need to do to make the house livable, to negotiate a fairer purchase price for the house.
Create a Project Plan and Estimate, Then Check Them Twice
We won't harp on the importance of creating a thorough project plan and timeline because we've already discussed it earlier. In this section, we just want to emphasize the importance of reviewing your plans and estimates.
When it comes to fixer-uppers, expect the unexpected. There are always surprises and changes during home remodeling. Materials run out of stock, material costs change, weather prevents you from working, contractors quit, you quit, tools break, contractors go over budget, and more.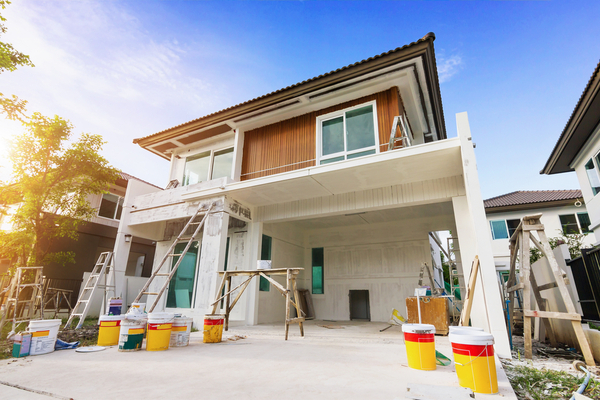 We don't want to scare you off and say that everything will go wrong. We just want you to be prepared for the worst to happen. Remember to stay positive, take a breath, and look for creative ways to work around adversity.
Negotiate Contractor Bids
Remember, when it comes to construction and contracting: all prices are negotiable. Wherever you go, there will be tons of contractors, each wanting to complete your job. Make sure you get the right combination of professionalism and quality for your budget.
Plan Projects Into Manageable Milestones
Remodeling a house is a big job. It's easy to imagine the finished product house when you're under contract. But it can be harder to see the light at the end of the tunnel once you're in the thick of remodeling.
Write down a plan for your remodel on a room-by-room basis. Set realistic weekly goals for each room. Celebrate your milestones to help you stay motivated throughout your project.
Give Your Neighbors a Head's Up
Some projects—like roofing, landscaping, window trimming, and flooring may make a lot of noise and debris. It's best to start off on the right foot in your new neighborhood by giving your neighbors a heads up of the upcoming work you're planning. Let them know that you'll be working on the house for a little while, and assure them that it won't last forever. Schedule loud or messy work during the workday when most people aren't home, and save quieter work like interior painting for nighttime work.
Get Friends and Family to Help
You can minimize your operating costs and have more fun if you have the help of people who support you. You can also get advice and insights from friends or family that have done remodeling before. You may even be lucky to know some friends or family with some craftsmen skills. Just be sure you repay your generous friends and family with food, drink, and lots of gratitude.
Take a Break or Hire Professional Help When You Need It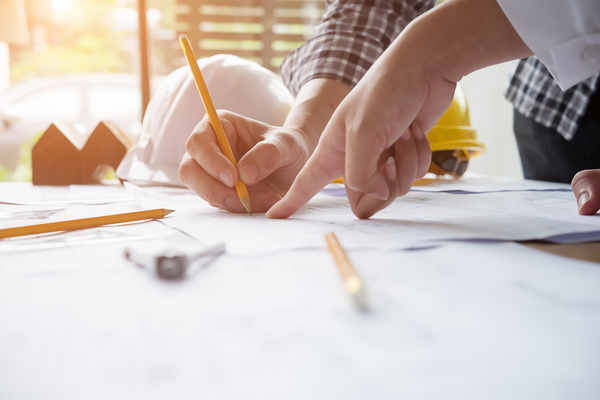 Did you take on more than you thought you could? If you feel crushed by the weight of all the remaining tasks, get help right away.
It's ok to take a break if you feel overwhelmed by all the projects at hand. Taking a break when things get too emotional or stressful can actually be better for your health and for the success of the project. By taking a break, you'll give yourself some time and rest and come back with a fresh perspective. You'll feel refreshed and ready to tackle your fixer-upper once again. Remember, rest is a productive activity.
During your break, if you decide a particular project is no longer worth your personal time or manual labor, hire a professional to help you complete the unfinished job.
We'll also let you in on a little secret—people will still buy half-renovated homes. Especially if you're in a desirable location. If at any point you feel like your project is lasting too long or you've lost interest in remodeling your fixer-upper, you can always sell it. Just be sure to contact a skilled real estate team to help you out.
Sell Your Unused or Leftover Materials
If you fix up your home and have leftover materials, sell them. You can recoup some of your initial costs by having a yard sale. You can also list your remaining tools and materials on your community's online market.
Conclusion
So should you buy a fixer-upper? It really depends on your limits. You certainly have to have a lot of gusto for work and organization. You also have to be financially and personally flexible. If, after all of this, fixing a fixer-upper sounds good to you, you should definitely go for it!
After you finish remodeling your fixer-upper, celebrate! Invite your friends, family, neighbors, heck—even your contractors over to enjoy the new beauty of your home! It will feel so good to finally enjoy your home after all the hard work you put into it.