East Hill Pensacola Neighborhood: Why Is It So Special?
Posted by Erik Hansen on Thursday, September 17, 2020 at 7:02 AM
By Erik Hansen / September 17, 2020
Comment
It's a well-known fact that East Hill is a beautiful district in Pensacola with so many unique qualities. In the late 1800s, the East Hill neighborhood was the best place for businessmen and professionals to live with their families. The port of Pensacola brought in business and made the town boom for decades. Today, the area is one of the most well-kept and desired districts in all of Florida, not just Pensacola. But, what makes the district so special? Find out in this blog post.
Where is East Hill?
The Old East Hill District is just a few minutes east of downtown Pensacola. With traffic, it will take a maximum of 10 minutes to get to downtown, but it normally takes just five minutes. The district is north of the Oak Point neighborhood, placing East Hill about one mile away from the Pensacola Bay Bridge. Additionally, East Hill is separated from downtown Pensacola by I-110, a major freeway that can connect you to Pace, Florida as well as Alabama. East Hill is a neighborhood in a fantastic location and is very close to many other fun neighborhoods and cities. Not to mention, it's so close to the country's most beautiful beaches.
Why East Hill Is So Special
The truth is, when you walk along the streets of East Hill, you can tell it's a special place. You can feel the rich history and the community-based atmosphere. The whole community has been planned out by an elected board, which you can see. East Hill is a special place because of its atmosphere, which is incredibly hard to explain. However, for the reasons we can put our finger on, we explain below.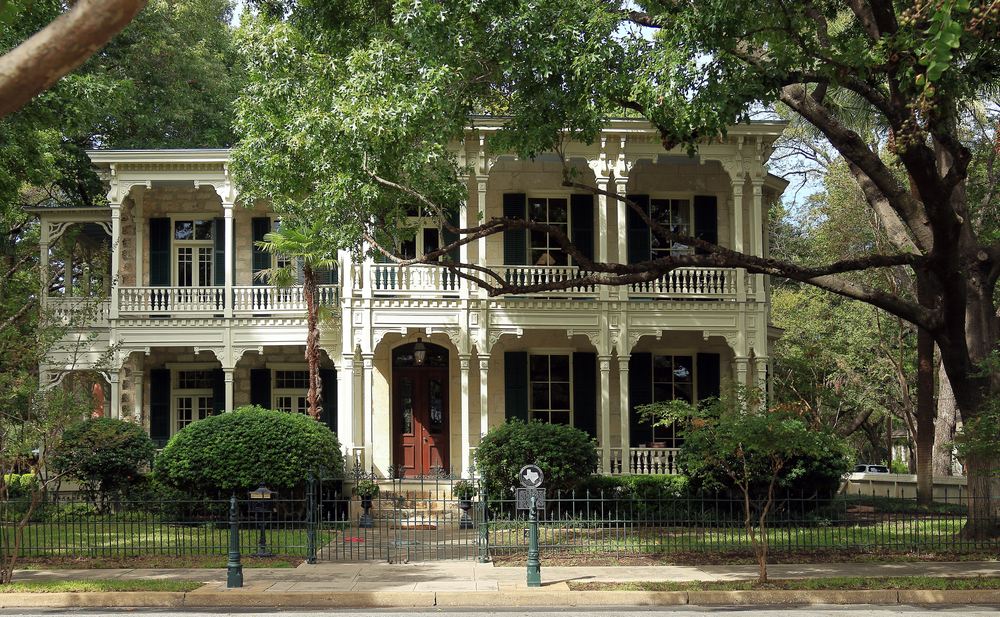 Historic Homes
The East Hill District is a historic preservation district, which means it has dozens of old Victorian homes. Many of the homes have been completely renovated so they are structurally sound and safe to live in. Some of these Victorian homes are three stories tall, such as the Marzoni House. This house was recently added to the National Park Service's National Register of Historic Places, which is a big deal as homes aren't commonly found on this list.
You will find many large Victorian homes in East Hill, in which wealthy business owners used to reside in the late 1800s. Each home has incredibly unique features, and none are what you would call "cookie-cutter." They are truly a beautiful sight to see.
Throughout the streets, you will see historic street markers. These markers are of the old street names and concrete companies, which have been around since the late 1800s. There was recently a massive effort to repair sidewalks in the City of Pensacola. So, residents of East Hill took the initiative to highlight the historic street markers so they wouldn't be destroyed. To the East Hill community, these little signs of history are very important. Some of the roads are still made of old bricks to this day, which is something out of a history book.
In addition to the old Victorian homes, you will also see homes through other decades from the 1900s. When driving along the streets, you will see neo-colonial, Spanish-style, and post-modern houses. Visiting the Old East Hill District will take you back in time because of its beautiful architecture and historic details.
Local Activities
Don't let the historic homes fool you – East Hill has much more to offer than renovated houses. To start, the heart of downtown Pensacola is just five minutes away. Also, five minutes away are typical things to do like movie theaters, museums, libraries, bookstores, and more. So, when you are in Historic East Hill, it's very easy to keep yourself entertained with more modern activities.
Within the neighborhood of East Hill, you can find many amazing dining options. For one, the seafood in East Hill is phenomenal, just like the rest of Pensacola. In East Hill, you will usually find fresh seafood with a mix of Southern and Cajun flavors. In addition to seafood, you will find Italian food, BBQ, bakeries and more. Another great option is the East Hill Market, where they have a restaurant and a farmer's market.
A great restaurant in the area for seafood is Maria's Old East Hill Grill. This restaurant is connected to Maria's Fresh Seafood Market, and they serve some of the freshest seafood in the area. For barbeque, the Hot Spot BBQ restaurant has some amazing food. Barbeque can be hard to get right, but they get it perfectly. A place that's a local favorite is the O'Zone Pizza Pub, which is in the old Sacred Heart Hospital, a historical building in the area. You don't want to skip any of these places when you're in Old East Hill.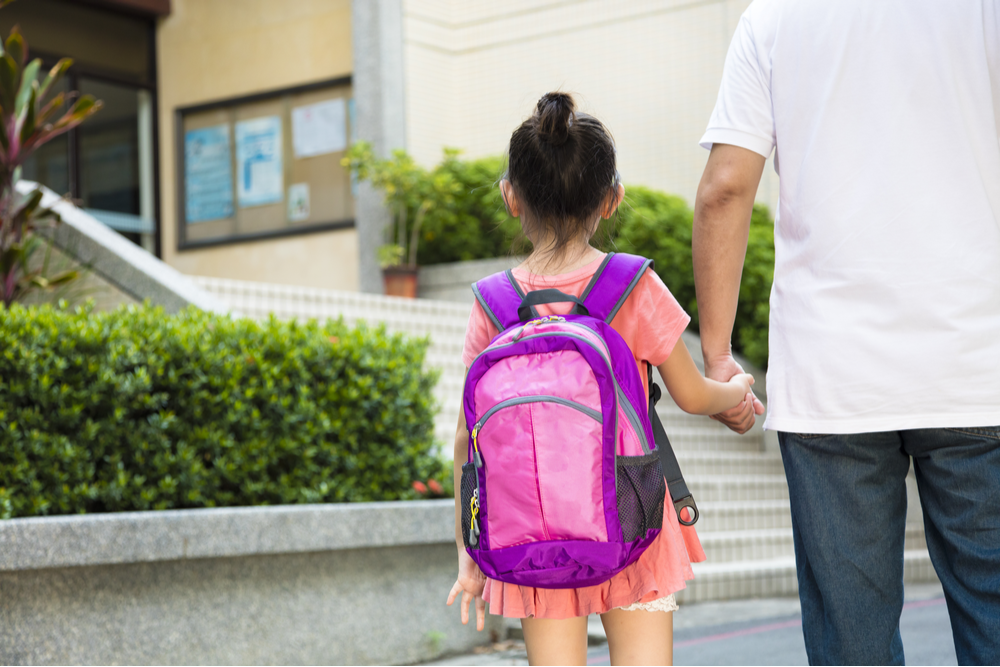 Fantastic Schools
The schools in East Hill are also a reason the area is so great. For public schools, East Hill residents are zoned to Escambia County School District. This district is fairly average when it comes to school in Florida. However, the private schools in East Hill are excellent. One private school is East Hill Christian School, which has been open since 1958. This private school is in the top 20 percent of private schools in Florida. Another private school is East Hill Academy, which has many specialized programs for kids with specific interests, as well as special needs. From mood disorders to learning impairments, students get specialized teaching at East Hill Academy. So, East Hill is home to some great schools for all ages.
Fun Businesses
East Hill is a major hub for the travel industry. People across the United States, and sometimes across the world, come to see our historic city. So, many fun businesses have opened their doors across the years. We have many adorable boutiques in the area that have the Old East Hill Charm. Additionally, we have many bed and breakfasts in the area, some of which are in historic homes! There are many amazing bakeries in the area that bake fresh goods like muffins, bagels and sweet treats. To suit our historic feel, we also have many antique stores that will make you feel as though you're in the early 1900s.
Well-Kept Parks
Eating isn't the only thing to do in East Hill by a long shot. In fact, the city planners of East Hill made sure there is a park in at least every four blocks of the district. So, no matter where you are in the district, you just have a short walk to a beautiful park. Each park has at least a few activities to do other, than walking, whether it be basketball courts, playground equipment, or benches to have a picnic. These parks give a great community feel to the district and are constantly used by locals.
And while East Hill is home to many stunning parks with beautiful trees, Bayview Park specifically is a must-see if you are visiting East Hill. This 30-acre park is on Lloyd St. and 20th Ave, in which you can see the Pensacola Bay. This park has several fun and creative amenities that most parks don't have. One of these is the dog beach, where there is an oceanside dog park. If your furry family member loves the water, be sure to take them! Additionally, Bayview Park has a beautiful walking trail, kayak rentals, and many other activities. You can easily spend a few hours here each weekend as an East Hill local.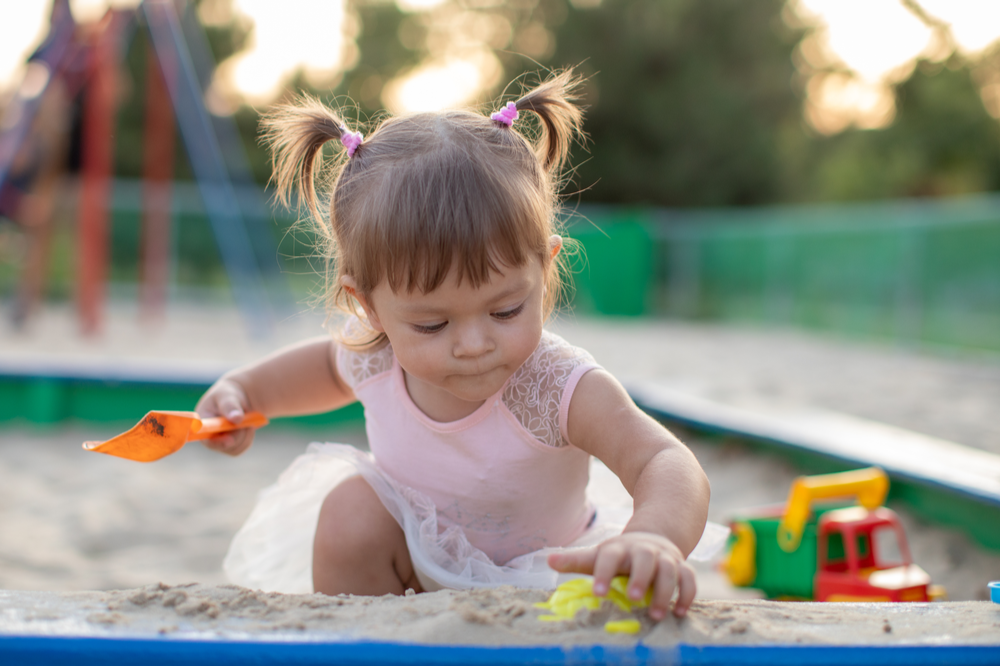 Friendly and Safe Neighborhoods
One of the best things about East Hill is that it's a friendly neighborhood. The mentality of watching out for your neighbors and serving them has diminished over the years in many cities and neighborhoods. However, just like with the beautiful homes, the East Hill community has preserved this value. Neighbors in East Hill care about each other greatly. In fact, the district's Facebook page often documents how citizens take care of each other so well. In one instance, a large tree fell on a resident's car. So, a large group of people worked together to remove the tree from his car and spent the afternoon cleaning it up. You rarely hear stories like this today, but this attitude and mentality is regularly seen in East Hill.
In addition to neighbors caring deeply for each other, the neighborhood association takes residents' thoughts into consideration. This is another quality that is hard to find today. Through regular city council meetings and frequent surveys, residents voice their concerns, oftentimes about preserving the history of the District.The neighborhood association listens to their residents and does everything they can to preserve the beautiful area.
A Homey Feel
East Hill feels like a town from a movie. It's community-centered feel and active community makes the whole town have a great feel to it. Here, it's comfortable, safe, and overall, it has a warm feeling. When you step outside your East Hill home, you will likely see neighbors taking their dogs for a walk, or kids playing outside. When you drive into work, you will pass people drinking coffee on their Victorian-style front porch, who always wave at you. Then, you will pass beautiful parks with active residents enjoying them. After that, you will see the beautiful Gulf and its crystal clear water. Overall, East Hill is a happy place you will be glad to call home.
Great Job Opportunities
East Hill is just a few minutes away from downtown Pensacola where there are frequently many great jobs available. Pensacola has a good economy, despite the recent economic downturn (This post was published about six months after Covid-19 started). Additionally, East Hill has many job opportunities. From all of the fun businesses listed above, to the opportunity to start a business yourself, jobs are typcially accessible here. So, if you are thinking of moving to East Hill and have concerns about finding a job, be optimistic. With the bustling travel and industrial industries in Pensacola, finding a new job shouldn't be too challenging.
Become Our Neighbor!
Ready to move to East Hill? Our community would enjoy welcoming you to our historic neighborhood. You will find friends who feel like family and neighbors who truly care for you here. There are many homes available in the area from recently built to Victorian style. So, come be our neighbor and start looking for your new home today. For help finding your new home, let our team know! Visit our contact page to start a conversation with our friendly real estate team!