How to Decide on the Best Neighborhood for Your Family
Posted by Erik Hansen on Tuesday, January 12, 2021 at 11:29 AM
By Erik Hansen / January 12, 2021
Comment
It is often difficult and stressful to find the right home for you and your family to move into. You will have to consider the neighborhood that surrounds your new home, and think about how beneficial this new community is for your family. Especially if you are raising young children, you have an added dynamic to factor in when choosing the right home. There are many easy factors to take note of when evaluating your options. And, when you take these factors into consideration, you can feel comfortable with your decision.
The Right Neighborhood Environment
One important thing to remember is that the neighborhood has to fit your needs and not the other way around. For example, if your family prefers a rural area setting, you would fare better choosing a neighborhood in Pace or Gonzalez than you would with an urban downtown Pensacola neighborhood. It is often a matter of preference.
The environment for your family also depends on the set up of your family. You may have just a husband, wife and a single child. In this case, you can choose a smaller home closer to a city. However, you may have a large family consisting of five children and a grandparent being included. If you have a larger family, this will change the square footage you need, and will change how rural your home should be to suit your budget.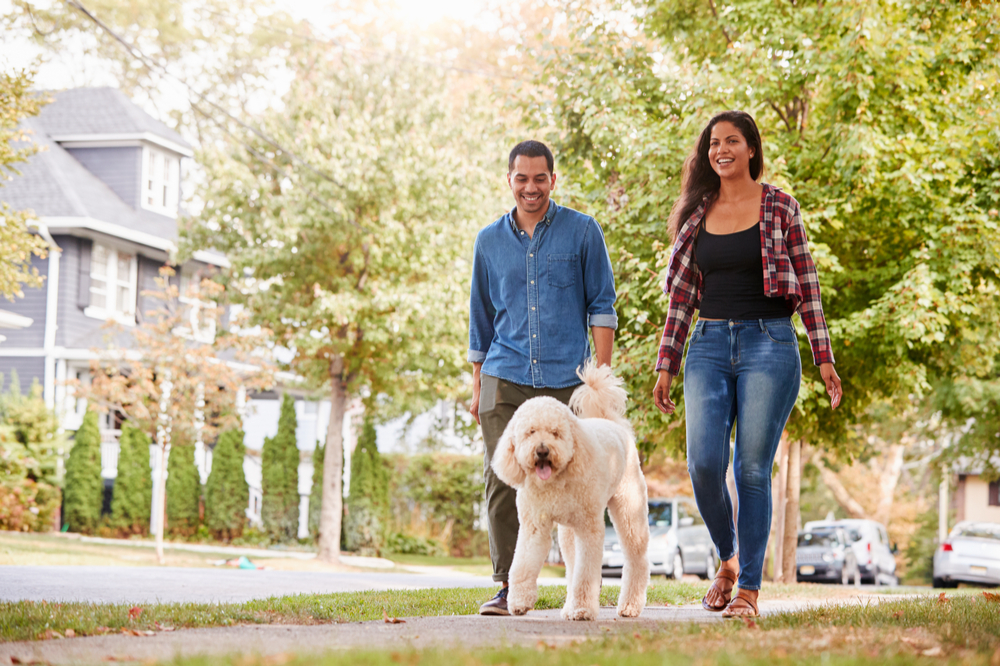 What "Feel" Do You Prefer?
What are the most important features of your ideal neighborhood? If you have trouble answering that question, then you need to retrace your steps. Consider what your family needs and ask the right questions. Write a list of questions that you believe will weigh heavily in your decision-making process. Some of the questions you can ask include "Do you prefer quieter streets or an area with more activity?", "Do you prefer an older neighborhood or a newer development project?", "How close should the neighborhood be in proximity to shopping and restaurants?", and "Is the area safe for our children to play in?"
As you sift through questions like these, think about the needs of all family members. If one family member doesn't have the ability to function in a neighborhood, then that becomes an issue for the whole family. When choosing the right neighborhood, make sure that all family members are satisfied with what the neighborhood provides.
Your Family's Commute to Work
Your daily commute to work is another important factor. How long will it take you to get to work from your new neighborhood? Will you be going with traffic? Will you be fighting against traffic? Is it easy to navigate the route you take to work? Try the route during rush hour to determine whether or not you can manage it. Don't get too attached to a house that just looks appealing. The neighborhood you choose has to be convenient for your lifestyle, for the purposes of both work and leisure.
Amenities
Accessibility to amenities is not limited to only grocery stores and restaurants. Are you close to any convenient stores? Are there any bars near your neighborhood? Knowing what your community provides will give you more clarity about the neighborhood you live in. More importantly, are the available amenities kid-friendly? A neighborhood that is good for your family will give you opportunities to get out of the house and go to places that the whole family can enjoy. The local park and playgrounds are good examples of kid-friendly amenities. Take a drive around the new neighborhood and look for any nearby parks. Go through the area and check for signs of other children playing. Bikes, swing sets, trampolines, basketball hoops and slides are indicators of kids in the neighborhood.
Schools For Your Family
An indicator of a good neighborhood is a public school that is well preserved. Depending on your circumstances, the public school setting is probably one of the very first things you consider before moving into a new neighborhood. Keep in mind that if your children are being homeschooled or will go to a private school, this is not an important factor.
If your children attend public school, how large will the school's classes be? How do its students perform when taking tests? Do most of that school's students graduate from high school and how many attend college later? You should also factor in the walking distance from your new home to your kids' schools. If the walking distance is too far, then check for bus routes that go through your area and see how long these trips to school take.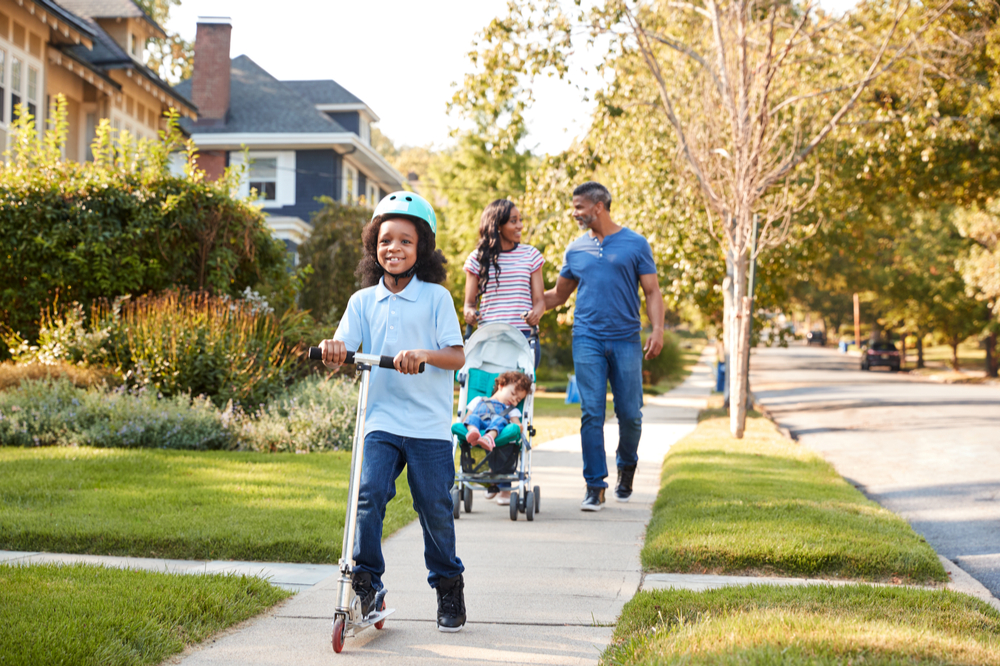 Investigate Crime Rates of the Neighborhood
A neighborhood that is not beneficial for your family is one that has high crime rates. Type in the name of a city and then add "crime statistics by neighborhood" in a search engine. You should be able to get valuable information on the neighborhood you are considering moving to. If you plan on living in a larger urban area you will get more detailed crime reports. On the other hand, smaller towns will have only find general information for their crime reports.
Before you move into any neighborhood, it is wise to conduct a crime report check on it. This will save you from feeling anxious about your family's safety in your neighborhood. You can look up crime in your area by utilizing interactive crime maps.
Neighborhood Community
A neighborhood may look good in appearance, but what about the people actually living in this neighborhood? Is the community one you would like to live in? Go through the neighborhood during various points of the day and take a thorough look around. Aside from checking on the physical condition of the houses, yards, streets and sidewalks, observe the community and see if it has the style you prefer. If you have children, it is ideal to live in a neighborhood that has at least one other family that has children. On the other hand, if you are a young adult, you may enjoy living in a community with other young adults.
You need to have neighbors who are not only understanding of your situation but are also willing to help. If you live in a neighborhood full of young adults, you may not have chosen a family-friendly neighborhood. So, the community in your neighborhood is highly important.
Rowdy, fun-filled kids can easily test the patience of other people. And you don't want your neighbors getting frustrated with your children when they are playing outside. If there are other children in the neighborhood, this makes the community feel much more family-friendly. Additionally, it enables your kids to make friends more quickly.
Property Taxes
Whether it is through a real estate agent or city officials, find out what the current tax rate is in your area. How much have property taxes increased in the last five to ten years? Are the annual property taxes for your new home worth the cost? Without factoring property taxes into your moving budget, which includes moving company fees, professional packing and truck rentals, you risk making a significant economic error.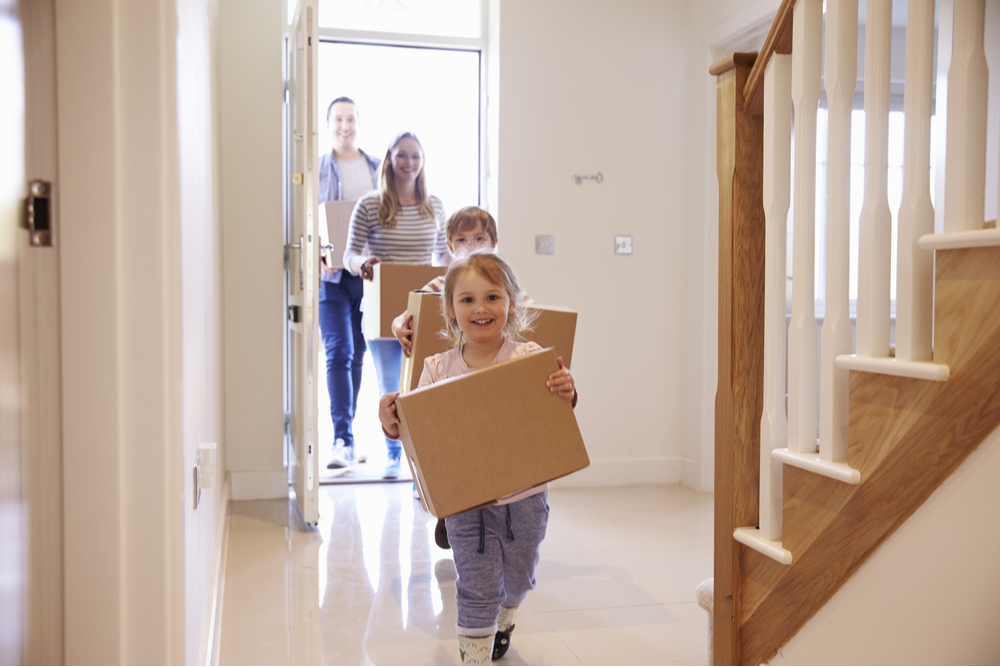 Home Values
Choosing a new neighborhood takes more than just approving the appearance of its houses. A real estate agent will help you compare the average value of a house five to ten years before you buy it. Has the property increased in value? Has the neighborhood experienced significant changes? Are future developments being planned for this neighborhood? Do keep in mind that home values change between neighborhoods, and you can save money on a home in a specific neighborhood.
Another clue to pick up on to determine if property values are changing is if other external factors are contributing to those changes. Has a new public transportation system been installed? Such systems can change city regulations and other similar conditions. Or, has the crime rate increased in recent years? This can make homes decrease in value significantly.
Conclusion
It can be a real challenge finding the best neighborhood for you and your family, but if you take the right steps you will be better prepared for any issues that may arise. Keep in mind that no matter where you search you will never find the perfect neighborhood. However, by doing your homework beforehand, you will find a neighborhood that will make the whole family happy. The entire process of searching for a new neighborhood will become more enjoyable if you know what you are looking for.