How to Know If a Neighborhood is Family Friendly
Posted by Erik Hansen on Saturday, March 6, 2021 at 6:20 AM
By Erik Hansen / March 6, 2021
Comment
You and your spouse are parents in the market for a new house. You want to know if a neighborhood that catches your interest is the right one for you and your family. It is an important decision to make because where you live can affect so many aspects of your kids' lives.
How to Know a Neighborhood is Family Friendly
Many home buyers only focus on education and social opportunities when accessing a neighborhood. But, education and social life are only two aspects that impact if a neighborhood is family friendly or not. There are many other considerations to pay attention to. However, let us take a step back and review the process that goes into determining if a neighborhood is family friendly.
Get Information From a Real Estate Agent
A good first step to take involves having a conversation with a real estate agent. Especially if this agent has children of their own, you can get valuable information about the neighborhood you are targeting. This information includes what condition the nearest school buildings are in. Additionally, if there are any playgrounds nearby, and if there are any casual hang-out places for parents. Keep in mind the real estate agent you talk to may have preferences on certain neighborhoods. But, a great real estate agent should be able to separate their preferences from their client's best interests.
Read Local Reviews
Pay attention to what those who live in the neighborhood you plan on moving to have to say. Whether it is through a newspaper or by going online via websites like Patch, Niche, or Nextdoor, it helps to stay up to date on what's happening in the neighborhood.
Typical questions locals answer regarding their neighborhood will include whether or not kids typically play outside, if there are sidewalks, and if the neighbors are friendly. Additionally, they will answer how much noise is in the neighborhood, and if the streets are well-lit at night. Keeping track of the happenings in the neighborhood and how locals feel about it will help you get a better sense of what to expect should your family move there.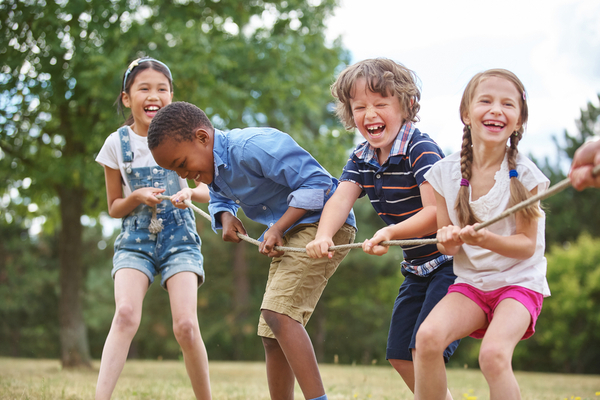 Quality of Nearby Schools
If you plan on sending your children to a public school, this factor should be at the top of the list. Conducting research on the schools that are close to your new neighborhood is critical. Make a comparison between all the public schools you feel will be the best fit for your children and methodically break them down.
Perhaps the neighborhood you are moving to has a public school system that doesn't have a good reputation. In this case, you should look into nearby private schools that are convenient to commute to and from. Also, consider the economics behind the school your children could be attending and determine if this form of education is affordable for you. However, if you have the opportunity to homeschool your kids, this won't be an issue.
Assess Your Surroundings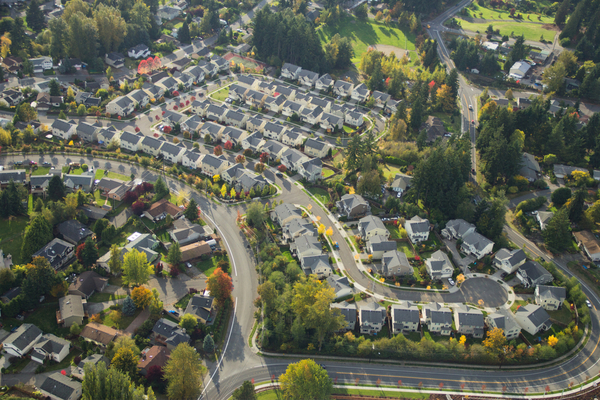 Before you move into your new neighborhood, get a sneak peek at what you will be surrounding yourself with first. If you live nearby, consider driving around the neighborhood at different times of the day. Some neighborhoods have a completely different feel in the evening than they do in the daytime. So, drive around where you would like to move to make sure you like it at all times.
Also, put the neighborhood in question to an eye test and see if it meets your expectations. Do the houses that surround your new home look like they are well kept, or do they look run down? Does it look like the neighbors try to maintain their houses? This should have an impact on your decision on whether or not to move in. How your neighbors maintain their homes impacts the value of your home, so it's important you have good neighbors.
You can also check out what a neighborhood looks like by utilizing tools such as Google Street View. This will give you a basic map view of the neighborhood. From the starting point of your new front door, you will get to review the routes you will take to get to the nearest park or school. And, you will also get to see what condition the neighborhood is in without having to be there in person.
Condition of the Home For Sale

If you value how hard your new neighbors try to maintain their houses, then you should equally value the condition of your future house. The cost of restoring a house, depending on its condition, should be another important factor. If you only have to deal with cosmetic damages, then determine if living with those damages will be a problem.
More severe damages such as those that impact the foundation of a house will be more difficult to address. List everything in the house that needs to be repaired and find out the general costs of fixing these listed items. Add everything up and if the overall cost of repairs of this house isn't satisfactory, then you may need to rethink the idea of buying it. Both cosmetic and foundational issues are a pain to deal with, especially if you have children.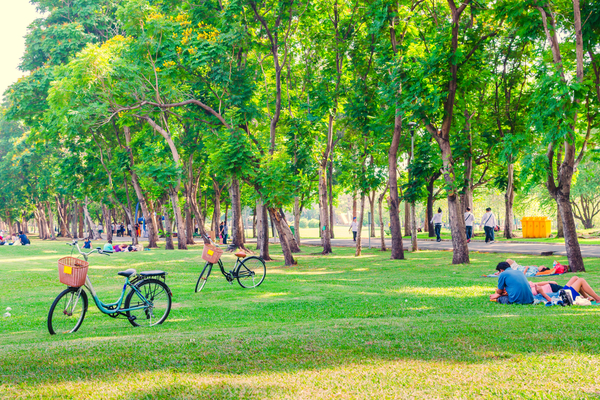 Places to Play
Does the neighborhood offer enough places for your children to play in? Whether this includes playgrounds for the neighborhood kids, or if it's a community pool, see if there are opportunities for your kids to have fun. If you are moving into a neighborhood that's right next to a local park, your children will have an opportunity to have fun. On the flip side, it's difficult to keep a child entertained if they don't have access to places that offer space for play. Remember if you have children, community amenities are key.
How Many Other Children Live in the Neighborhood?
A clear indicator that you have a family friendly neighborhood is if there are other children living in that neighborhood. You can check the statistics online to see how many families are present in the neighborhood. But, it's best to answer this by observing. Houses that have toys like strollers, bikes, miniature cars or swing sets surrounding them indicate that young kids are present. Or, if you are driving through and see kids playing outside, you are likely in a family friendly neighborhood.
How is Your Commute to Work?
Your occupation may be a big factor in determining if you and your family can live comfortably in your new neighborhood. Regardless of how appealing the new house looks, the purpose of living there would be defeated if your job doesn't allow you to put your children to bed at night. Remember, if the neighborhood isn't "friendly" to your commute, it's not family friendly!
Map out your commute from the neighborhood to your job. See how long it will take during rush hour to see if it's doable. Childhood is an important period of time for your children as you need to be present in their lives to provide support. If you determine that your commuting time puts too much stress on you, then the potential new neighborhood may not work out.
What is the Neighborhood's Crime Rate?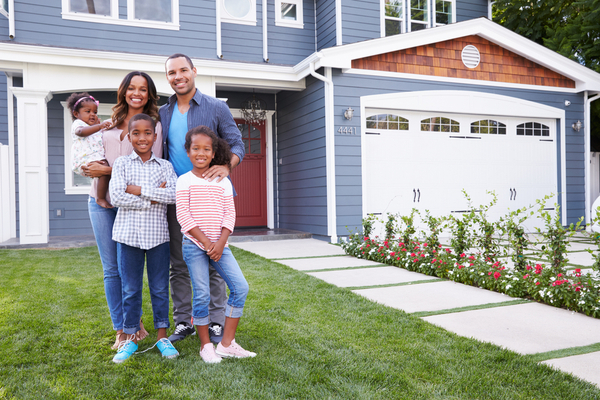 Whether its setting is more urban or more rural, you must make sure the new neighborhood you and your family are moving into has a low crime rate. If you intend to start a family and raise children, the neighborhood you live in has to be safe and accommodating.
There are many online tools to use such as interactive crime maps to learn more about neighborhood crime rates. Some reliable interactive crime maps include those made by ADT, Neighborhood Scout, and Area Vibes. These maps will compare the crime rate of one neighborhood to the national average. If a neighborhood ranks well below the national average, then you have a good area for your family. A neighborhood that ranks well above the national average is an area that you should consider avoiding.
Conclusion
There are many components that make up a family friendly neighborhood, and it is the responsibility of you as a parent to know what those components are. The right neighborhood for your family should have opportunities for your children to learn and play. But, should also have chances for you and your spouse to socialize with others and make progress professionally. The selection process of a new neighborhood isn't always an easy one, but by conducting your own research, exploring potential residences and chatting up with locals, you can make a well-informed decision.
If you are moving to the Pensacola area, consider working with our team. We specialize in helping families find the perfect Pensacola neighborhood for their preferences. Contact us today to get connected with a real estate agent.