How to Know When It's Time to Move
Posted by Erik Hansen on Friday, February 19, 2021 at 7:48 AM
By Erik Hansen / February 19, 2021
Comment
Thinking of moving but don't know where to begin? You may be tired of living in the same place, want a change of scenery, property taxes are outrageously high or your commute isn't worth the low-cost of your home. If you're having any of these thoughts, chances are a major life change is necessary. In this blog post, we will look at some major signs it's time to move.
How to Know It's Time to Move
Deciding to move is a serious decision to make. Undoubtedly, it's a difficult decision to make as well. If you have been in your home for numerous years, it can feel as though you are closing a chapter of your life and are starting a new one. This is especially the case if you raised your kids in the home you are currently in. But, if you have been itching to find a new home, it may be time to move. Take a look at the reasons below to see if you should move.
The Cost of Living is Too Expensive
Money is one of the major factors when considering to move or not. When owning a house, your mortgage and property taxes can take away a large portion of your income. Considering property taxes often increase in most areas of the country, the cost of your home is often increasing. So, if you can't afford the cost of your home, or if you no longer want to spend so much money on your home, it is time to move. There are likely other areas where you can get the same size home for less money. Or, you can find a smaller home with a better layout that suits your family better.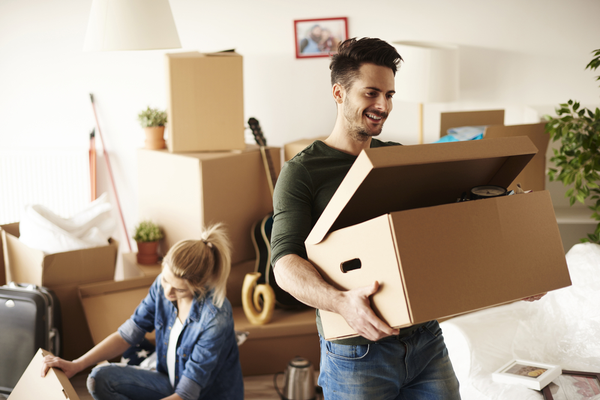 Your Home is Outdated
Do you live in an older home? If so, you likely know older homes start to require more attention. Things tend to start breaking, wearing down and deteriorating—meaning maintenance is in order. The amount of money spent on fixing your home can quickly add up. At times, the repairs can equate to the amount of a down payment of a new home. If you are seeing a pattern of things having to be replaced or fixed in your home, it may be time to move. Although you will be required to pay for many of the broken machinery or damaged areas of your home, it may save you thousands of dollars later on.
Another factor with your home being outdated is you may be tired of its style. For example, many homes built in the 1970s have a particular style that some do not prefer. If you purchased a home with a style you don't like and cannot fix with renovations, moving is the best option. Do keep in mind that outdated fixtures and layouts may result in a lower home value when it comes time to sell.
Your Home is Feeling Too Cramped and Small
Did you move into your home when it was just you, and then you got married and eventually kids joined the equation? Let's not forget any pets! If you are in this situation, you feel like your home is cramped. This is a sign that it's time to start thinking about investing in a bigger place. Living in a two-bedroom, one-bath house with no space for anything else, including guests, can easily become frustrating.
Have you noticed that if you buy a new item, you most likely have to give something away because there's also no storage room? Are your kids fighting because they are no longer at the age where they can share the same room? The house you started out with may be too small to fit the needs and wants of your family. So, it could be time to upgrade to a bigger home.
Your Home is Feeling Too Large
On the other hand, is your house feeling too large? Your home can eventually feel too big when comparing to how it felt when you moved in. Perhaps you found a large home for a great deal at one point, but you know it's too large for your family. This also happens to people who live alone. Either way, living in too large of a home can feel like a waste of space and money. Additionally, it's best to downsize to prepare for retirement.
The most common reason people downsize, other than for financial reasons, is because their kids moved out. No matter how many kids you have, they will all (hopefully) move out when they become independent adults. This will immediately make your home feel as though it's too large. Especially if they have moved to a different city or state. So, in the case of being a new empty-nester, downsizing is a great option.
You Would Like Better Schools For Your Kids
One of the largest concerns for parents is the school district their kids are zoned to. Most parents choose to send their kids to public school rather than private school or homeschooling them. Unfortunately, we don't get to choose the public school our children are zoned to. It all depends on where your home is located, unless you get approval from the district to send them to a different school.
But, in the case you cannot send your child to a school they are not zoned to, if you are not happy with the education options, you need to move. Most children spend about 12 years in public school. If you are unhappy with the school district, this can feel like a lifetime. So, moving to a neighborhood with a better school district is the best option for your family. This may seem like a big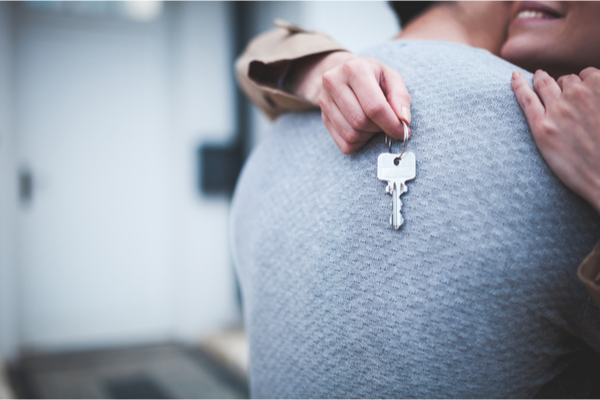 change over education quality, but the change can shape your child's future for the better.
You're Wanting Something New
Many people find themselves wanting something new after living in their home long-term. After living in a place for so long, it can eventually catch up to you and make you feel stuck. Perhaps you like your home, but would like to live in a better neighborhood. Or, maybe you want to live in the city rather than a suburban neighborhood.
If you're feeling like this, it may be time to bring those dreams to life! You are in control of your own happiness and how you choose to live your life. If something isn't making you happy anymore, change it. This includes moving to a brand new state and starting a new job.
Looking to Move to a New Home in Pensacola, Florida?
If you are feeling any of the above, it is likely time to move. Although it can be difficult to leave a place where you have made so many memories with family and friends, you can make new memories in a new home. And, you will be much happier when you're in a home you love. Moving is a natural part of life. We are not meant to be in one place our whole lives. It's important to recognize any of these signs, because those indicate that it may be time to move on to the next chapter of your book. After all, your happiness and overall wellness is the most important thing to think about it.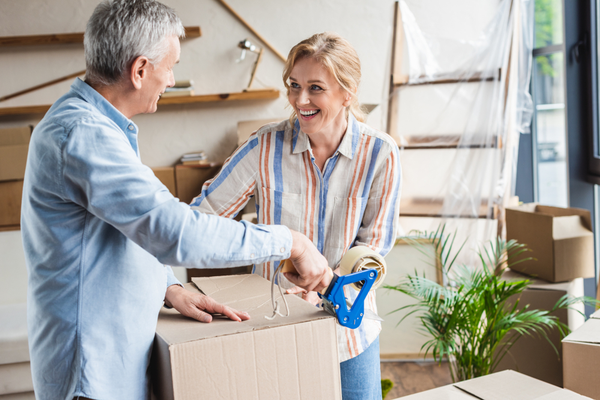 If you would like to move to the Pensacola, Florida area, let our team find your dream home for you. Pensacola is the dream location for thousands of families because of its proximity to white sand beaches and jobs. Thankfully, there are dozens of neighborhoods that range in price, so anyone can find a home they can afford. Our team specializes in the Pensacola area, so contact us if you are considering the area.