Living in Orange Beach, AL
Posted by Erik Hansen on Tuesday, February 15, 2022 at 11:52 AM
By Erik Hansen / February 15, 2022
Comment
Among the top places to live in Alabama is Orange Beach, a small suburban community with a population of just over 6,000. It has been ranked #1 of 190 of the best places to retire in Alabama and #16, overall, of the best suburbs in Alabama by Niche in a 2021 survey. What makes it such a great place to be? With access to beautiful beaches, outdoor activities, A-rated schools, and a plethora of nightlife, why wouldn't you want to spend your time here? Read on to learn more about this hidden gem in Baldwin County.
Multiple Water Sources
One of the biggest draws to Orange Beach is its impressive water access. Not only do residents enjoy the warm waters of the Gulf of Mexico, they can also visit the Intracoastal Waterway, Wolf Bay, Ingram Bayou, Roberts Bayou, Arnica Bay, Bay La Launch, Terry Cove, Johnson Cove, Cotton Bayou and Old River. The total area that makes up Orange Beach is only 15.95 square miles and 1.25% of that is water. The various waterways provide ample entertainment to both locals and visitors, alike. The Wharf also boasts the largest ferris wheel in the Southeast, standing at 112-feet tall. Various islands also dot the coastline; Bird Island, Robinson Island, Walker Island, and Gilchrist Island. These untouched spaces provide a relaxing reprieve for boaters and jet skiers to stop and slow down a bit.
Employment Opportunities

If you plan to call Orange Beach home year-round, you'll likely want to explore the employment opportunities that exist in the area. The unemployment rate is lower than both state and national averages, falling in at around 5.6% with a positive growth rate of 1.78%. The median household income falls in 8% higher than national average with the income per capita 26% higher than national average.
The bulk of income in the Orange Beach area comes from the entertainment industry (arts, accommodations, restaurants and recreation). In fact, about 20% of all income in the area stems from these services. Education, healthcare and social services follow close behind at 18.4%, trailed slightly by finance & real estate, retail and construction.
Educational Opportunities
There are 11 public schools serving the Orange Beach area, including 5 elementary schools, 4 middle schools and 2 high schools. The district boasts an A- rating with a student/teacher ratio of approximately 17.3:1. The high school graduation rate is about 92.4%, with just under half of graduates moving on to pursue a 4-year degree. There are also four private Christian schools in the area, each serving all grades from K-12.
Housing
Approximately 70% of the homes in the Orange Beach area are owned, while the remaining 30% are rented. According to Zillow, the median home value in the area was approximately $408,839 as of December 2021. This is up 18.3% from the previous year. As of December 2021, Rocket Homes reports that 363 active listings are currently on the market, ranging from 1 bedroom apartments, to larger estates and oceanfront jewels. Listings are averaging about 209 days on the market, with 11 listings sold above asking in December, 27 sold at asking and 69 sold below.
A Safe Community
Another draw to the Orange Beach community is its small-town feel. The area receives a B-rating based on its annual statistics from Niche, though it is not considered one of the safest communities in America. In fact, CrimeGrade.org rates it at a D+ average. The FBI reported in 2022 that the chance of becoming a victim of a property or violent crime is about 1 in 33. That being said, it's violent crime average of 10.9 falls in considerably lower than the national average of 22.7, with property crime only slightly higher than the national average. Why the big discrepancy in ratings? It really depends on where you live in the Orange Beach area. This map, provided by CrimeGrade.org outlines the safest places to reside in the area (represented by a dark green that translates to an A+ rating), the most dangers (show in red with an F-rating) and those areas that fall somewhere in the middle with a C-rating (drawn in yellow).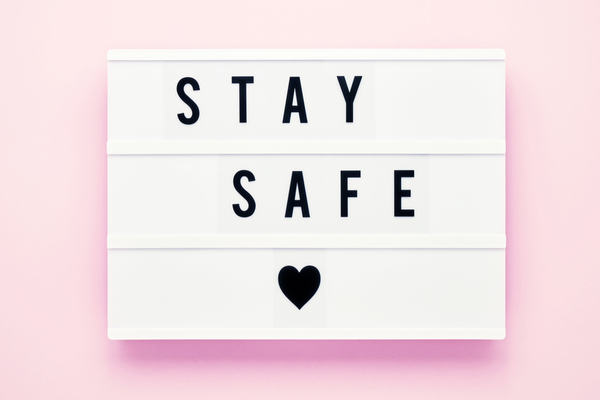 Playing in Orange Beach
As previously mentioned, there are lots of ways to embrace the laid-back beach lifestyle in Orange Beach, AL. The stunning, white-sand beaches will have you relaxed in no time. Take a walk along the shores, dip your toes in the crystal-clear water or enjoy some of the amazing outdoor activities. With an average high temperature at 84 degrees during the hot season (the end of May through the end of September) and a cool season with perfect temps…an average high of 67 degrees (Beginning of December through the beginning of March), there's really no reason not to get outside and enjoy the sunshine!
Boat Tours: Whether you're looking to deep-sea fish, catch a glimpse of our local wildlife (the whales and dolphins love to put on a show), or just enjoy one of our incredible sunsets, you can choose from over 100 charter captains all along the Gulf Coast of Alabama.
Hiking: The BackCountry Trail offers over 15 miles of trail, suitable for hiking and/or biking. Explore on your own or take one of our guided eco-tours. You can even spend the night camping under the stars. There's also the Waterfront park, a more family-friendly outdoor option to go for a walk, host a BBQ and enjoy the outdoors.
Watersports: From paddle boarding, to kayaking, jet skis, scuba diving and everything in between, there's no shortage of activities that you can enjoy out on the water. Check out one of the plentiful watersports outfitters and go have an adventure of your own!
Dog Park: There's something for your furry friends to enjoy, as well, in Orange Beach. If you've brought Fido on your trip, don't forget to check out our pristine dog park.
Sports: Attend a local softball or soccer game at the Orange Beach Sports Complex, hit the courts at the Orange Beach Tennis Center (lessons are also available), explore the exciting sport of frisbee golf or check out some of our traditional courses in the area. The Orange Beach Golf Center is extremely cost-effective and a perfect size (just 9-holes with a driving range)
Kid-Friendly Activities: Traveling with children? Check out the Wharf for mini golf and the ferris wheel. Visit Adventure Island to play on paddle boats, go-karts, in the laser tag arena, or in the arcade. Swing by Breakout Games for a challenging family puzzle or get an aerial view with a helicopter tour.
Enjoying the Nightlife
The fun doesn't end when the sun sets in Orange Beach, AL. The heart of Orange Beach leaves you 5 miles from The Wharf (where ample opportunities to dine, dance and shop await you), just 6.8 miles from downtown Gulf Shores and 25.8 miles from downtown Pensacola. Whatever your preferences are, there's something for you! Enjoy local seafood along Perdido Beach Blvd., explore Mexican, American, Asian, Cajun, and Italian cuisine, or grab a dessert and coffee at one of our local cafes.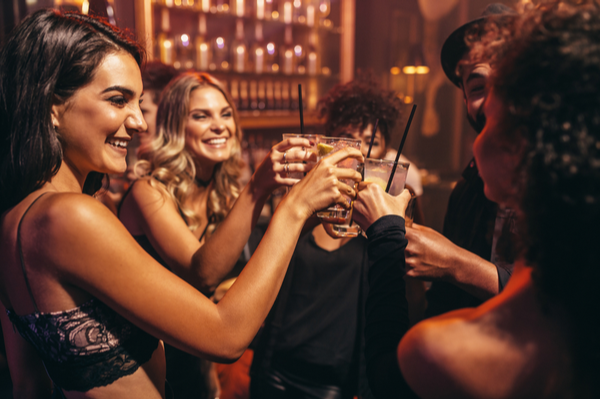 Ready to amp it up a bit? Swing by Flora-Bama to see live entertainment every single day of the year. With five different stages featuring all different types of music (dance, country, rock, and more), you can't go wrong. There's a reason why this is the dubbed the most famous beach bar in America.
Walkability, Commutability, and Transportation in Orange Beach
While you'll likely want access to a car in the Orange Beach area, getting around is not all that complicated. Canal Road and Perdido Beach Boulevard are the two main routes to access the city center. They both run east to west. If you're entering from the Florida state line, there's only one way to access our quaint community, via Perdido Beach Blvd.
While some of the attractions you may want to visit could be a little farther (downtown Pensacola or Foley, for example), there are some simple shortcuts that you can take to help your route feel more direct. Gulf State Park has some hidden cut-throughs that will expedite your travel time.
Not interested in bringing your own set of wheels? The Baldwin Rural Area Transportation System offers a bus traveling between Orange Beach and some of its neighboring communities, making ease of travel much more accessible. Dial-a-ride services are also available on the weekdays, as well as senior services that provide transportation to our local seniors to get them to grocery stores, medical appointments, and more.
Come Check it Out for Yourself
Any way you look at it, Orange Beach is an excellent place to be that offers something for everybody. If you're ready to explore this hidden gem on your own, now is the perfect time to reach out and contact the Hansen Team. We can't wait to help you with all of your local real estate needs.