Living in Tiger Point, Florida
Posted by Erik Hansen on Wednesday, May 12, 2021 at 11:11 AM
By Erik Hansen / May 12, 2021
Comment
If you are a young couple trying to start a new life together in a different location. The big city may not be the right answer for you. Instead, you would rather reside in a rural area where there are not too many distractions to worry about overnight. If rural life is what you prefer, then you should consider moving into a town like Tiger Point, Florida.
What the Statistics Say
Tiger Point is considered to be one of the best rural communities in the state of Florida. According to Niche, it ranks very high in multiple categories. Tiger Point ranks as the 2nd best place to raise a family in the Pensacola area. The 7th best suburb to buy a house in Florida. And the 18th best suburb to raise a family in Florida. Tiger Point's public schools rank as the 12th best in all of Florida.
Having a population of roughly around 3,000, Tiger Point has a median home value of $243,100 and a median rent of $1,650. It is a tightly knit rural community as 91% of residents own their property outright. When it comes to working in. Niche gives it a solid A grade based on employment rates, job and business growth.
According to Areavibes, Tiger Point has a livability score of 86. The revealing statistics happen to be the crime rates, which are in your favor. Total crime rates are 76% lower than the national average. Violent crime rates are 77% lower than the national average. Property crime rates are 76% lower than the national average. Tiger Point is typically regarded as a safe Florida community.
Tiger Point is located on the western tip of the Florida panhandle on the Pensacola Bay along the Gulf Coast. It is both a beach town and a military town that carries a lot of history when it comes to sightseeing and architecture. The storied history of Tiger Point includes it being exchanged between nations as many as 13 times. Before ultimately becoming part of the United States, the area has been occupied by the French, British and Spanish.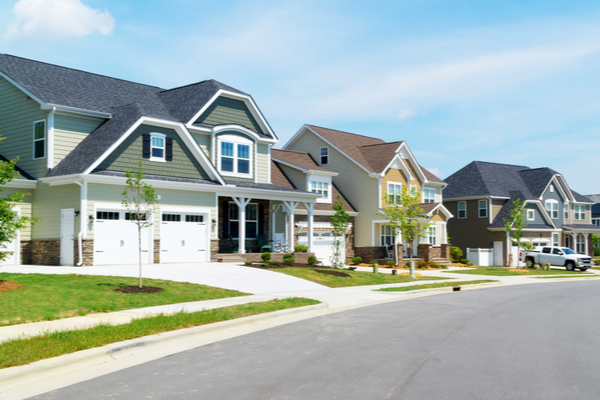 What To Do in Tiger Point
Tiger Point Park is a great place to start. It features all sorts of outdoor activities for people of all ages to participate in. If you are intending to raise a family in Tiger Point and want your children to partake in outdoor activities. Taking them to Tiger Point Park would be a good first step. Working with the Tiger Point Sports Association, the park offers sports such as baseball, T-ball, flag football, soccer, and softball for both youth and adults. Basketball and tennis are also available, having two courts each in the park.
Golfing
One of the first things that you can do in Tiger Point is head out to the beach, which is a natural choice given its location. If you are the sporty type and love to perform physical activities, then you might want to stop by the Tiger Point Golf Club. It is a public golf club that has a restaurant, and it is open every day from 7:00 am to 6:00 pm.
This is a beautiful golf course that is designed specifically to match the feel of the Gulf Coast atmosphere. If you are looking for a challenge on this golf course, consider the 3rd, 4th and 5th holes. The 3rd hole has a creative hole layout, the 4th hole has a wonderful backdrop, and the 5th hole is famous for its island green.
Creative Activities
If you happen to be more of a creative and artistic person, then taking your family to an art studio can be a viable option in Tiger Point. Located on 4327 Gulf Breeze Parkway is the Sunny Days Art Studio, which promotes aspiring artists to be creative with various arts and crafts. For each painter, there is a $5 studio fee, which covers kiln firing, painting supplies and the glaze of your choice when decorating an item. After choosing a ceramic item, which will cost anywhere from $5 and up, you wait 7 to 14 business days for the finished item to process.
If you have a large group of people (more than 14) attending the studio, you will need to make special arrangements. Sunny Days Art Studio also accommodates those who are celebrating their birthdays as they have a party room. For a non-refundable fee of $30 you can throw a ceramic painting-themed birthday party in the party room. There are many interesting and unique ceramic items to choose from, and painting these items in any way you want gives you the freedom to express your creativity.
Relaxing on the Beach
Tiger Point borders the famous Santa Rosa Sound, a giant lagoon that stretches 33 miles long between Pensacola Bay and Choctawatchee Bay. Its shores offer a quiet experience for those who just want to sit on the beach and relax. The Sound hosts a good amount of the Gulf Intercoastal Waterway, which is between Gulf Breeze and Fort Walton Beach. The Sound can be accessed by going through Tiger Point, and especially during the summer season the whole family can enjoy a sunny day on its shorelines.
Cost of Living
While Tiger Point presents itself as a beautiful place to live in, how much will it cost you to live there? Combining the ratings on both BestPlaces and Areavibes, Tiger Point has a cost of living rate of 109.6, which is slightly above both the Florida average and the national average. Housing prices may be a concern if you have any trouble saving money. Combing the rates given by BestPlaces and Areavibes, Tiger Point scores a housing rate of 130.
If you are only looking to rent out a place, then be prepared to spend some money. Homes with a studio bedroom size will cost an average of $865. Which is only slightly above the Florida and national averages. If you rent a home with one bedroom, you will be paying $873 for it, which is below the Florida and national averages. A home with two bedrooms would cost you around $1,048 in rent. If you have a large family and need more space, a home with three bedrooms would cost around $1,470 and a home with four bedrooms would cost around $1,840.
In the Pensacola-FerryPass-Brent Metro area, the overall cost of living is 136.3, which is well above the national average. Having said that, the one major advantage in calling the state of Florida home is that there is no state income tax, so you will have an easier time saving money to get your ideal home.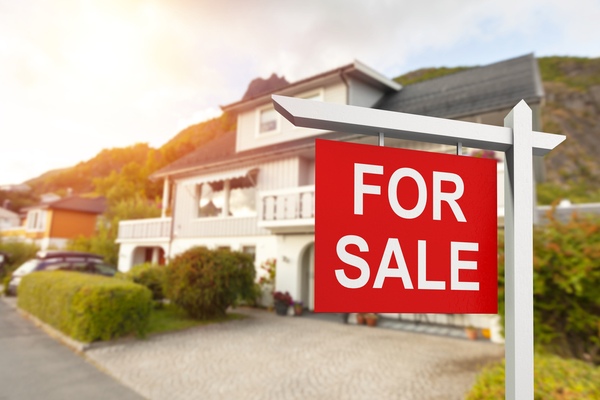 Employment
Can you find a job in Tiger Point? The short answer is yes, but by breaking down the numbers you will see how stable of a job market this community has. The average income per Capita is $42,234, which is well above the national average of $31,177. The average household income in Tiger Point is $90,083, well above the national average of $57,652. The current unemployment rate in Tiger Point as of 2021 is 4.0%, which is lower than the national rate of 6.0%.
Some of the best jobs that you can find in Tiger Point include manufacturing (average earnings of $83,750), professional, scientific and technical services ($65,843), public administration ($58,906), and educational services ($48,750). The average salary that employees in Tiger Point receive is $80,680.
Commuting to Work
Commute time to work is just as important as having a job. Making a one-way commute to your place of occupation in Tiger Point would take you an average of 28.7 minutes. That is slightly longer than the national average of 26.4 minutes. You will most likely see people drive their own cars to work. With only 83% of Tiger Point employees use a car to commute. Only 7.4% of workers would prefer to use a carpool system to commute to their jobs. Only 0.8% of workers ride bicycles to get to work.
Safety
According to BestPlaces, Tiger Point scores a 14.3 rating in violent crime, which is below the national rate of 22.7. Property crime in this suburb has a 27.1 rating, which is below the national rate of 35.4. According to Areavibes, total crime rates are 76% below the national average. Violent crime rates are 77% below the national average, and property crimes are 76% below the national average. No matter how you view these rates. You can be rest assured that Tiger Point is one of the safest places in the Florida Panhandle to live.
Conclusion
Tiger Point serves as a potentially great destination for those that want to get away from busier city life. You will get more comfort in a rural community that is laid back and easygoing. A place that offers plenty of things to do and many job opportunities. You can relax in Tiger Point knowing that there are low crime rates. Tiger Point is a safe place to move to if you have a family. And you will have the freedom to spend your day the way you want to along the Florida Panhandle.