Living the Good Life in Seaside
Posted by Erik Hansen on Thursday, April 21, 2022 at 9:12 AM
By Erik Hansen / April 21, 2022
Comment
The official motto of this town is "A Simple, Beautiful Life", but you will go on to discover that you can live the good life that you want in Seaside. Classified as a "New Urbanist" kind of town, Seaside offers a great variety of things to do, with most of those things being within walking distance. Walking from one place of interest to another has its advantages in Seaside, a town that gives you the sugary white beaches of Florida along with intriguing events that are worth checking out.
General Summary
Located in Walton County, Seaside is considered to be part of the Santa Rosa Beach Metropolitan area. Conveniently sitting in between better known cities like Panama City Beach and Destin, Seaside is an unincorporated master-planned community. This means that it was carefully planned from its very inception and is mainly constructed on previously undeveloped land. The town's elevation is officially 13 feet, and its beaches are immediately adjacent to the Gulf of Mexico, giving both residents and visitors alike advantageous views of the open seas.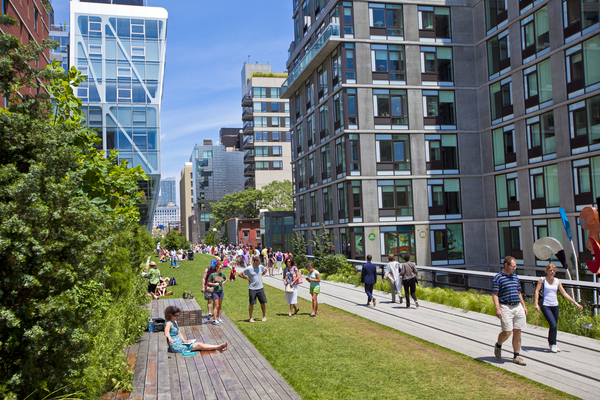 Seaside is one of the prime subjects of the New Urbanism architectural movement, which is an urban design method that promotes environmentally friendly habits by creating neighborhoods that are walkable. This design method opens up a wide range of housing and job types. The roots of New Urbanism are based on principles such as Traditional Neighborhood Development and Transit-Oriented Development.
History
Robert Smolian Davis was the founder of Seaside as he came up with the idea of the community in 1946 when his grandfather J. Smolian bought 80 acres of land next to Seagrove Beach. The intent was to make a summer camp for the employees of Pizitz, a department store. Davis's father-in-law Louis Pizitz, the store owner, was considered to be a wise merchant in the area.
In 1978 Davis received the parcel from his grandfather as part of his inheritance, and moves would be made to start building an old-fashioned beach town. With the help of Duany Plater-Zyberk & Company, an architecture and town planning firm, Davis was able to create a functional plan that took years to finalize from 1981 to 1985. The first two cottages would be built in Seaside in 1981, which became known as the Yellow House and the Red House. The Red House served as the sales office of the Davis family while the Yellow House was their residence.
The urban code of Seaside has changed considerably over the years, undergoing multiple revisions. There are a total of 8 different code types of Seaside, according to the University of Notre Dame's School of Architecture and Hesburgh Libraries. The design of the town encourages creative complexity as individual housing units are required to be different from other buildings, whether the design styles be Victorian, New Classical, Modern or Postmodern, as examples.
There are a few rules in place regarding the town's code. The goal is to ensure that each house built in Seaside's neighborhoods will continue the regional building tradition and will maintain the coherence, cohesion, and the strong sense of place that characterizes towns like Nantucket, Cape May, Charleston, and Savannah.
Things To Do in Seaside
One of the fondest memories Robert Smolian Davis had as a kid in the 1940s was when his grandfather took him to the local coffee shop in Seaside. That coffee shop helped lay the foundation for what would be reoccurring success stories in restaurants calling Seaside home.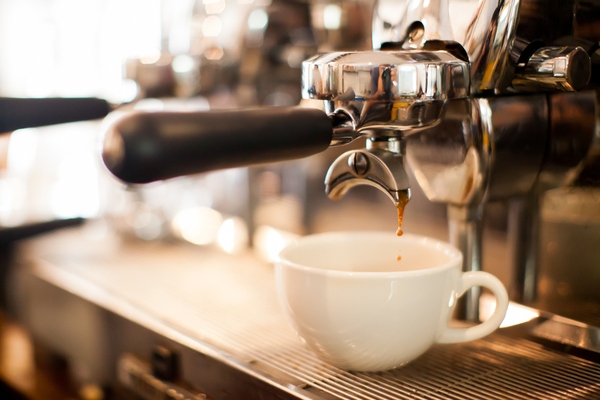 Today there are fantastic options for eating out in Seaside, including Bud & Alley's Waterfront Restaurants. Founded in 1986, Bud & Alley's was originally named after a pet dog and cat. It is the oldest restaurant in South Walton and is considered by many to be a favorite gathering spot. A family of 4 different restaurants make up the Bud & Alley's brand as they have the original restaurant, the Roof Deck Bar, the Pizza Bar, and the Taco Bar.
The Breakfast Menu for the main restaurant features delicious meals such as the Crab cake Benedict, the Blackened Grouper, and Steak and Eggs. The Lunch Menu provides great options including the Chickpea Hummus, Smoked Tuna Dip and Sweet Potato Fries for small plates,. Sandwiches include the Grilled Veggie Sandwich and the House Made Chicken Salad Sandwich. Main entrees include the Grilled Fish of the Day and the Panned Chicken Breast. Dinner entrees include the Roasted Skuna Bay Salmon and the Grilled 14-ounce Ribeye.
Another great restaurant is located on 2236 East County Highway 30A, and it specializes in Cuban cuisine. Cocina Cubana gives you the chance to be creative in what kind of bowl of food you want. On their main menu, you can have your own created bowl for the reasonable price of $13. You can have Yellow or White Rice for your base, or it can be Couscous and Quinoa. Sweet Potato Picadillo can be your bowl's source of protein, and you can add veggies like Parmesan Brussels Sprouts, Diced Tomatoes or Roasted Corn. Toppers include Cotija Cheese, Papaya Salsa and Chile Mustard. There is also a special menu available if you prefer vegan, dairy free or gluten free meals.
If you appreciate fine art, then you would love to see what the Fusion Art Glass Gallery has going on in Seaside! Glass artist Russ Gilbert founded this gallery in 1996, and it has become a great headquarters for at least 150 North American artists. Its emphasis is on small, independent studios and craftmanship that you can't get anywhere else. The Fusion Art Glass Gallery is open everyday from 10:00 am to 6:00 pm. Sensational works of art are on display in this gallery as various bowls, kaleidoscopes, paperweights, sculptures, figures, vases and vessels make up the art glass you will see.
Considered to be one of the best shopping locations in all of Seaside, Sundog Books is a conventional bookstore that keeps the activity of reading books fun! Established in 1986, this store is family owned and independent and offers a wide variety of books. You can find books on the town of Seaside and the state of Florida. You can also find children's books and books for young adults. Sundog Books also has its own gift shop where you can buy Sundog Books gear like round belly mugs and T-shirts.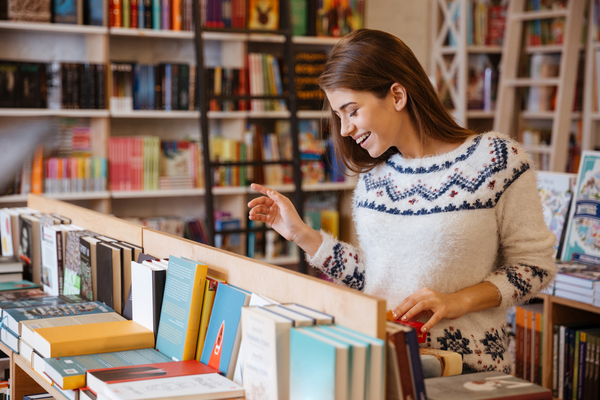 Carrying toys, children's clothing and silly stuff in between, Duckies Shop of Fun is a pleasant pit stop where children can enjoy their surroundings and have fun while the whole family shops. Ranging from bags and baskets to stuffed animals and miniature cars, Duckies has just about anything children of all ages would love to play with. You can also get art supplies, jigsaw puzzles, books, and the shop's signature rubber ducks for the kids!
Right next door to Duckies is a shop specifically for parents. That shop is called Mercantile, a place that carries goods for both men and women that are time-worn, weathered, American made, and even eco-friendly. Clothing apparel, accessories, jewelry, candles, coasters, and greeting cards are just some of the many items you can purchase at Mercantile.
Seaside provides direct access to the beach, but it would be nice to be prepared when it comes to making sandcastles! Thankfully, sandcastle lessons are available if you are interested in becoming a talented sand artist. Fun for the whole family, you can book a sandcastle lesson that will last for 2 hours. Available times for these lessons are from 10:00 am to 1:00 pm. You can book lessons for groups as large as 20 people, and children ages 4 and under with a participating adult get lessons for free.
Real Estate
While there is an abundance of things to do in the small town of Seaside, there is a less than pleasant truth you will have to face if you plan on calling Seaside your permanent hometown. The cost of buying a home in Seaside is ultra expensive. If you are young and can work hard and save up enough money, or if you are older and retired and already have enough money, then you can acquire a home in Seaside.
Preferably for the most wealthy of families, the most expensive home to buy in Seaside contains 6 bedrooms and 7 bathrooms, and it stretches out to 5,335 square feet of space. This home is located on 2182 East County Highway 30A and costs a whopping $13,600,000. For the smallest of homes that are available, which are 2-bedroom, 2-bathroom homes, the average buying price would be $172,500. This excludes one home located on 70 Dogwood Street, which costs $1,749,000. The average price of buying a 2-bedroom, 3-bathroom home is $2,697,500. The average price of buying a 3-bedroom, 3-bathroom home is $1,798,500.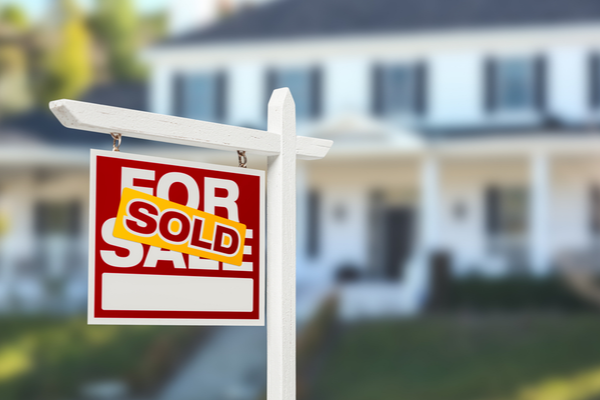 One reason why Seaside is more of an isolated small town is because of its high housing prices, but because of its intricate design and commitment to its special code, these prices seem very much necessary.
Conclusion
Housing prices notwithstanding, there is plenty of potential to be realized if you plan on living the good life in Seaside. Your living experience is greatly supported with many things to do, and in an area where the weather is normally warm and favorable for most of the year. Seaside is overall a pleasant small town loaded with history that is admirable and worth sharing with others who wish to move into the area. If you want to have the chance of a living a simple, beautiful life in northwestern Florida, Seaside could be the best destination for you.