Moving Soon? 10 Ways to Save Money
Posted by Erik Hansen on Friday, November 6, 2020 at 2:34 PM
By Erik Hansen / November 6, 2020
Comment
Moving can be a hectic time. It's easy to dismiss all the costs that accumulate as you prepare for your exciting new chapter in life. Small, frequent purchases for items boxes, packaging, eating out and moving services can add up to surprising amounts.
Fortunately, moving doesn't have to be expensive! By relying on some frugal tactics and resources you already have at home, you can save a ton of money before you move!
Before you buy or pack anything you think you need, check out our 10 hacks to save money before you move! To make this your most budget-friendly move ever, start following this plan about a month before your actual move-out date.
1. Move With Less
When moving, less is more. The less stuff you have, the less you have to pack. The less you have to pack, the less space you have to rent for storage or transportation. (Or the less you have, the less time you have to pay for someone else to pack!)
Before you decide what to pack, go through everything you own. If you haven't used an item in a year or more, get rid of it. Here are several ways you can get rid of your stuff while helping yourself:
Have a Garage Sale
Everyone loves a good garage sale. People love bargain hunting, and you'll love getting extra cash for your old stuff. Garage sales are a lot of fun and bring in a lot of cash if you plan them right.To plan a fantastic garage sale, make sure you:
Sell on the Weekend
You'll get more customers if you have your garage sale on the weekend mornings and early afternoons. Attract families and avid garage salers by scheduling your sale on Friday, Saturday, or Sunday between 7AM - 1PM.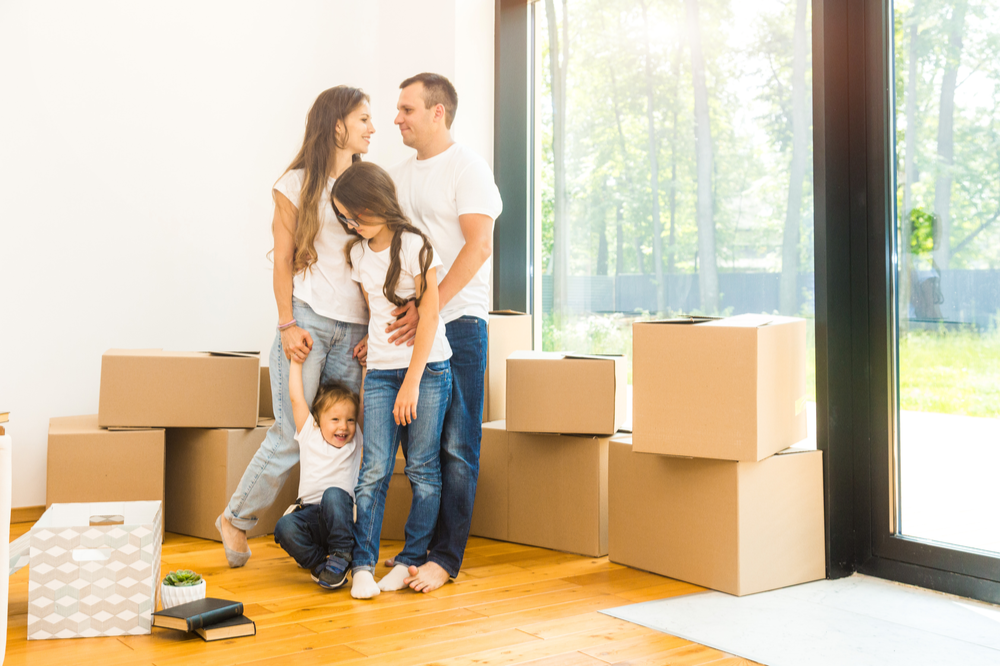 If you plan to do a sale that spans multiple days, reduce the price of anything leftover from the previous day.
Advertise
Announce your upcoming garage sale earlier in the week. Post your advertisements on local online buy and sell groups. Don't forget to post signs around your neighborhood and local shopping areas.
Clean Up and Polish
Customers are more inclined to buy things that are pretty and shiny. To encourage more interest in the items you're selling, give everything a quick wipe, wash, or brush to make them look a little nicer.
Be Prepared
To make your setup and take down as easy as possible, get everything ready the night before. This means having like items organized in groups and price tags on everything.
Have Coffee and Donuts
Coffee and donuts are garage sale miracle workers. They'll give you a warm and sweet pick-me-up for the busy day ahead, and they entice your visitors to linger. What's more, visitors who accept your free coffee and donuts will feel more inclined to buy something from you.
Garage Sale Pro-Tip
Garage salers love to negotiate. Expect your visitors to ask you for a lower price on everything. To give your customer and yourself a deal you both like, list it at a price you're comfortable cutting in half. For example, if you want to sell a clock for five dollars, list it for $10.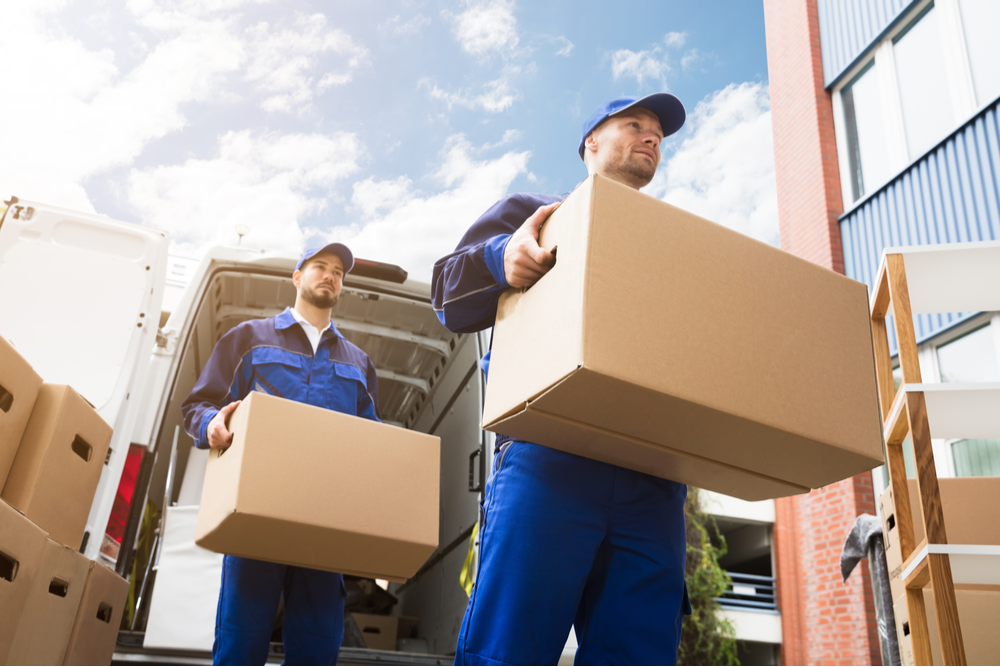 List Unique and Unsold Items
List unique items online in addition to showcasing unique items at your garage sale. This will help double your exposure for items that may be hard to sell or interesting to niche groups.
You should also list unsold items from your garage sale online. Follow the garage sale pro-tip of pricing these items at a number you can cut in half. Reduce their prices for every day they do not sell for up to one week.
Donate Unsold Items
If after one week you do not sell the leftover items from your garage sale online, donate them to your local second-hand store. You can feel good knowing you're giving these items a second life and preventing them from going to the landfill.
Plus, donations are tax deductible! Don't forget to ask for a donation receipt after you drop off your items! Record your items and their value immediately so you don't have to worry about it later.
Don't Buy Anything for Your New Place
Don't buy anything for your new place before you move! This counteracts all the hard work you did during your garage saling, listing and donating!
You won't know what items you'll need at your new place until you get there. When you do move, you can always grab small quantities of essentials from your local Dollar Tree or second-hand store to hold you over until you can assess what you need to buy.
2. Get Free Moving Supplies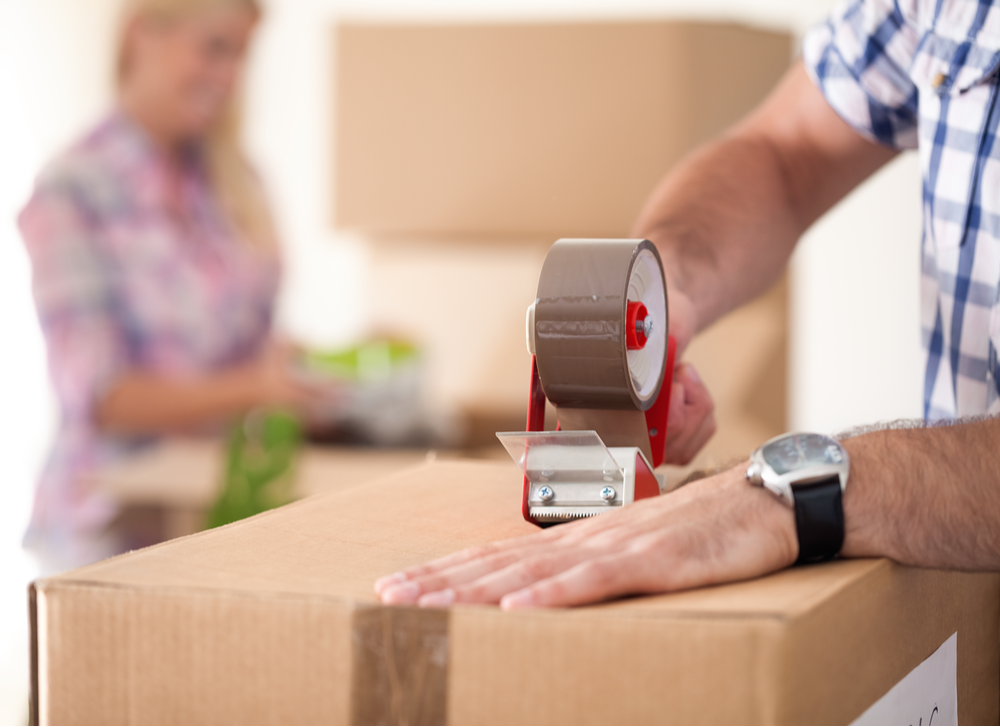 Don't spend the money you earned from your garage sale yet! You'll be surprised by how much you can save on moving supplies if you take some time to look and ask around.
Check Local Free Groups
Never pay for what you can get for free! Check your local Craigslist, Freecycle, or Buy Nothing group for free moving supplies. Chances are there is somewhere nearby who recently moved or had a garage sale and wants to offload their stuff as soon as possible!

Use these groups to acquire free boxes, tape, bubble wrap, blankets, plastic bags, newspapers and anything else you need for packing!
If you can't find any posts offering these items for free, make a post asking about them! There's always someone who needs to get rid of something.
Check Local Stores
Your local grocery and liquor stores are great places to get boxes for free. Grocery stores are a great place to find boxes of varying sizes. Liquor stores are a great resource for strong, sturdy boxes.
3. Buy in Bulk
If you've exhausted your free resources and still come up short on moving materials, consider buying your items in bulk. When it comes to packing, you always go through more material than you think you need!
When buying in bulk, you'll pay a lesser overall unit price and can save your purchased items for future use.The items that are most economical to buy in bulk are packaging materials like tape and bubble wrap.
4. Do It Yourself
You are more capable than you think! To save money on inflated moving service fees, do as much as you can yourself before hiring help. You'll give yourself a good workout and sense of empowerment while saving tons of money.
There are lots of moving tasks you can accomplish in your spare time. Here are a few ideas of things you can do yourself to lower your overall moving costs:
Pack Everything Yourself
You won't have that much to worry about after your garage sale and donations, so pack as much as you can yourself. Pack your belongings using the free boxes, tape and packaging material you gathered. If you're running low on packaging material, use items you already have on hand, like blankets, sheets and towels.
Rent a Car or Truck
You can significantly reduce the cost of transporting your belongings from point A to point B yourself. Use a rental service like Uhaul or Enterprise and drive your belongings to your new place!
Ship Heavy Items
Don't transport heavy boxes in your rental vehicle if you don't have to. Save yourself some precious space in your rental truck and ship your heavy items with USPS Priority Mail for a flat rate.
Use a Moving Container
If you're pressed for time or energy and can't transport your items yourself, consider using a movable storage service, like Pods or Uhaul's U-Box. With these services, you get the convenient combination of do-it-yourself packing with hands-free transportation.
5. Ask For Help
After you've done all you can on your own, it's time to ask your family, friends and neighbors for help. Aside from saving money, asking for help will give you a chance to spend time with loved ones before you transition to your new location.
Here are two ways you can ask the people in your social circles to help out:
Have a Moving Party
Invite your helpers over to help you pack your things into boxes and load up your rental truck or movable storage box. Make things easy on them by having everything ready; organize your items into groups so everything can be packed quickly and easily.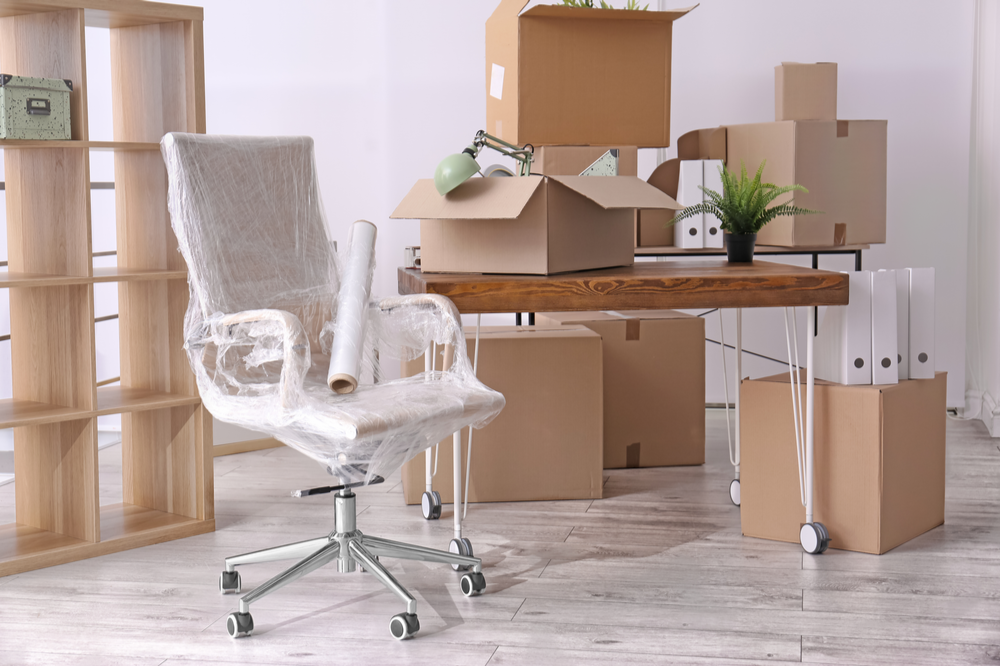 While most of these people will be happy to help you for free, make sure you show your gratitude by supplying them with simple gifts like pizza and drinks.
Stay with Family and Friends
If you're travelling a long distance, consider boarding with family and friends along your route. This is a huge way you can save on hotel and restaurant fees, and you'll get quality time to connect with people you do not usually see. An added bonus of staying with family and friends is they often send you on your way with helpful items like food or personal care items.
6. Get Bids for Moving Services
If you find yourself in need of professional movers even after all your do-it-yourself and moving party work, get service quotes and reviews before hiring anyone. You can save an immense amount of money by taking the time to find a reputable moving company. Here are two actions you should take before working with any moving company:
Get an Itemized Bid
Gather quotes from several local businesses. Each bid you receive should have a job total broken down in terms of labor, materials and fees. Make sure the quotes you receive have all expected charges and fees on their bid. Be sure to inquire about any charges you don't understand and get their answers documented in writing.
Check Their Reputation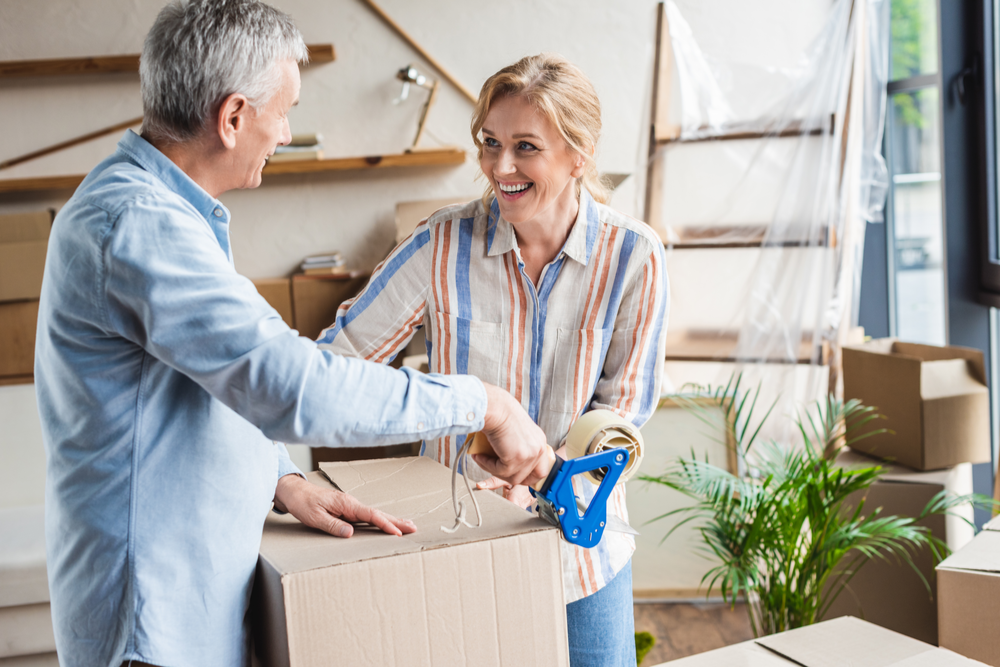 Review the company's business reputation on their Facebook, Yelp and Google business pages to get a collective idea of the company's reputation. You want to work with a company that is responsive to their customer's needs and leaves their customers satisfied.
7. Negotiate Everything
Don't forget to haggle! If you work with a contractor or small business, you can negotiate the price of many of your moving-related services. You can use the bids you received from other companies to help leverage your ideal service prices. When negotiating, remember to be polite and reasonable.
8. Use What You Already Have
You can save a lot of money by using the resources you already have before you move. To avoid re-buying consumable items like food, shampoo and paper towels during and after your move, use what you already have.
Eat the Food You Have
One of the best parts about moving is trying out the restaurants in your new area. To avoid the double impact of eating out before and after you move, focus on eating what you already have at home before your move-out date. You'll spare your eating out budget while preventing good food from being thrown out.
Pack Food for Your Trip
If you're traveling long distances, save yourself from sneaky costs of on-the-road food by packing snacks, meals and drinks for yourself. Keep a cooler with all your food within easy reach.
In addition to packing meals and snacks, don't forget to pack non-perishable foods you still have. Non-perishables like flour, rice and spices may not be expensive individually, but buying them new altogether, their prices quickly add up! Even if these items are already open, don't throw them out! Seal them up tightly in plastic bags and bring them with you.
Food and Money-Saving Pro-Tip
You'll likely be super hungry when you get to your new place. Pack some meals and snacks for when you first arrive so you don't make the hunger-related mistake of overindulging at a restaurant.
Pack Essentials
Don't throw away or leave behind household items like toilet paper, paper towels, sandwich bags, lightbulbs, batteries, or cleaning supplies! Just because you won't need them during your move doesn't mean you won't need them at your new place! Even if they've already been opened, save yourself the hassle of rebuying these things new and bring them with you.
Keep Personal Care Supplies Nearby
Prepare a small, homemade bag of personal care items for your travels instead of buying travel-sized items and bring your non-empty products with you. You'll save on the high-costs of travel-sized goods as well as avoid throwing away usable products.
9. Use Seasonal and Promotional Deals
Prices related to moving supplies and services are subject to change based on the season and time of week. Moving-related prices peak during summer and on the weekends.


To plan for the best deals, try and schedule your move during the weekdays outside of summer time. If you have to move during summer, aim for the very beginning or end of the season. Also, look around for deals. Many businesses will offer promotions and lower prices during off-peak moving times.
You can also check Groupon for promotions and coupons for storage, transportation, packing, and rental services in your area!
10. Ask About Company Reimbursements
If you are moving for a new job, ask your employer about relocation reimbursements. In addition to reimbursing moving costs associated with food and travel, many employers offer a stipend for moving-related expenses.
Be a Moving Money-Saving Master!
While there are many ways to spend money during a move, there are also many ways to save. We hope this article helps you feel empowered by all the opportunities you can generate and save money during moving. Are you ready to move to the Pensacola, Florida area? Contact us and let us know!
Happy moving!