Living in Perdido Key
Posted by Erik Hansen on Wednesday, December 15, 2021 at 11:11 AM
By Erik Hansen / December 15, 2021
Comment
Perdido Key is a narrow strip of land that is 16 miles long and only a few hundred yards wide in most places. It is located in the northwest region of Florida's panhandle, nestled between Pensacola, FL and Orange Beach, AL.
Stretches of white, sandy beaches, crystal clear water, and access to some of the coast's most beautiful wildlife are only some of the factors that make Perdido Key such a lovely place to visit and live, but it doesn't stop there. With the area's dedication to preserving its shorelines, state and national parks, it is guaranteed that spending some time here will have you soaking up the tranquility and peacefulness so that you can truly appreciate what it's like to be on "island time". Read on to learn more.
Employment Opportunities
Those who decide to call Perdido Key home have access to a wide range of employment opportunities. In fact, Perdido Key boasts an anticipated 43.8% job growth rate over the next decade (that's a full 10.4% higher than the average across the United States). The majority of the working professionals in the area are employed in the health care, hospitality, retail or administrative sectors. The area also has thriving agricultural, forestry, fishing & hunting, and mining industries.
Many residents in the Perdido Key area choose to seek employment in the neighboring areas of Pensacola, FL, Orange Beach, AL, or Gulf Shores, AL, as well. Across the whole of Escambia County, the health care and social assistance sector tops the employment list, followed by retail and educational services.
Who's Hiring?
Some of the top local employers in the medical field are Gulf Coast Health Care, Baptist Health Care, Lakeview Center, West Florida Hospital and Sacred Heart Health System. Educational opportunities abound at the University of West Florida, as well as at Escambia County School District, responsible for administrating all of the public schools in the county (currently 35 elementary schools, 9 middle schools and 7 high schools and several specialized centers). The Gulf Power Company, Wendco Corporation and the Escambia County Sheriff's Office also play an important role in employment in the area.
Perdido Key's private employment industry stems directly from the tourism associated with the area. A plethora of restaurants, shopping centers, health and beauty services and local experiences provide employment.
There is also a distinct military presence in the area, with a large portion of residents either on active duty or retired (more so than 99.6% of other neighborhoods across the US).
Cost of Living
The average cost of living in the Pensacola area comes in about 8% lower than the national average. Despite it's beautiful beaches, Perdido Beach has kept its small town feel and avoided over-crowding, allowing it to continue to be a wonderful place to both visit and live year-round.
Homes in the Perdido Key area range from $30,000 to $7.5 million, with the current median price falling in around $597,000. This is up 5.7% over the previous year. There is a wide variety of rentals available throughout the year, as well, with the current median price falling in at around $1800 per month. About half of the residents here rent and the other half own and 63.5% of the housing is seasonally occupied. It is a great place for a year-round home, a vacation property or an investment rental property.

Demographics and Diversity
Translating to the "Lost Island" in Spanish, Perdio Key is a haven and sanctuary for both people and nature. It combines southern charm with coastal living and the preservation of the natural beauty that abounds here. With approximately 60% of the land in the region designated for both federal and state parks, the area is ideal for outdoor enthusiasts and environmentalists of all kinds.
Locals in the Perdido Key area are drawn to it for its peaceful and quiet flavor, as well as the low crime and poverty ratings. Its residents are a mix of age groups and the area is ideal for retirement (more so than 98.2% of neighborhoods in all of Florida according to an exclusive study performed by Neighborhood Scout).
The small, year-round population makes for a very close-knit feel. The average amount of people per household is 2. Approximately 2,898 (22.5%) households have children compared to 10,016 (77.5%) that do not. The majority of the population is married, with a large number of unmarried individuals
The majority of residents in the area have completed some level of college (around 24% reporting some, approximately 12.5% reporting an associate's and around 20% with a bachelor's), while a third of the population reports some high school and under 3% reporting no schooling whatsoever. The median income per household is around $49,000 range.
Fun Fact: Perdido Key has more people with Austrian ancestry (1.8%) and Scots-Irish descent (5.1%) than any other neighborhood in America. 20.5% of the residents here identify as Irish, followed by 18.7% English, 17.2% German, and 4.4% Italian.
The Perdido Key Lifestyle
The Perdido Key lifestyle includes water, any way you look at it. Whether you're relaxing on the white, sandy beaches listening to gentle waves crashing on the shore, spending time out on the water fishing or boating, kayaking the wetlands, hiking or visiting one of the many state or national parks, you'll likely be spending a lot of your time outdoors soaking up the sunshine.
Weather
The weather in Perdido Key is amazing, averaging a comfortable 75 degrees. In the warmer summer months of June-August, highs can reach the low 90's, with lows in the 70's. During the cooler winter months of November-January, daytime highs typically fall between the mid 60's to low 70's with lows in the 40's. Gentle breezes (7-10 mph) off of the coast are common year-round and an average annual rainfall of about 6.92 inches per month is to be expected. The average month boasts about 325 hours of sunshine, as well, making it the perfect place to retain a year-round glow!
Crime and Safety
While Pensacola crime rates are not where they could be, the crime rates in the Perdido Key neighborhood are extremely low. Residents in the area report that they feel safe and comfortable with where they live.
Perdido Key Schools
Perdido Key offers access to a wide range of schooling options that will fit every family. The Escambia School District currently directs 35 elementary schools, 9 middle schools and 7 high schools, all of which are properly staffed and well-funded. There are also several specialty schools within range including the Pensacola Private School of the Liberal Arts, the Creative Learning Academy, Pensacola Catholic High School and the Carden Christian Academy, to name a few.
Public Recreation
There is a lot of great things to do that will keep you fully entertained whether you are visiting Perdido Key or looking to call it home. Nature lovers will be drawn to the peaceful beaches and hiking, as well as the year-round access to wildlife such as dolphins, turtles, manatees, ospreys, eagles and more. Perdido Key State Park has lots of amazing things to check out, as well. Have a furry friend who likes the outdoors, too? Don't' forget to check out the Perdido Key Dog Park.
For those who enjoy a little local history, Pensacola Village and Pensacola Lighthouse are some great places to visit, as well as the Naval Air Museum where you can check out the IMAX theater and even test your flying ability with the flight simulator. Fort Pickens is a great spot for military buffs, as well, built to protect Pensacola during the 19th century. There are also an abundance of art shops and art museums in the area.
The Perdido Bay Community Center is another great resource for locals. From yoga to Zumba to karate to soccer, there's something for everybody. You can also gain access to a variety of support groups.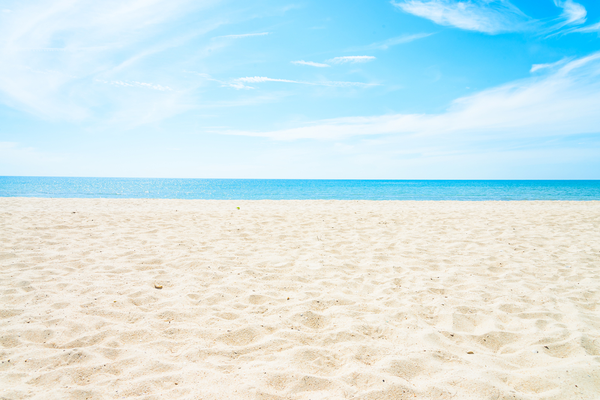 Nightlife, Events & Other Things to Do
There are more than just beaches in the Perdido Key area to keep you busy. With access to some of the freshest seafood on the coast, you can't go wrong dining out at some of the local restaurants. Stick around Perdido Key to check out neighborhood favorites such as the Florabama Yacht Club, Jellyfish Restaurant and Sushi Bar or the Perdido Key Oyster Bar Restaurant & Marina or head into Gulf Shore, Orange Beach or Pensacola to check out some of their fares.
Not hungry? That's okay, too. Watch your favorite game at the Perdido Key Sports Bar or head over to the Pensacola Greyhound Track if you're feeling lucky. The Florabama Lounge might be your thing if you're looking for some live, local music!
Don't forget to also check out Blue Dolphin Cruises, All Jack'd Up Fishing Charters, the Lost Key Golf Club, Big Lagoon Jet Ski Rentals or Little Heads Kayak Rentals if you're looking to get out on the water and enjoy the sunshine!
Whatever you're looking to do, Perdido Bay has plenty of options. Depending on what time of year you visit, you'll also have to check out the year-round festivals and seasonal events.
Walkability, Commutability, and Transportation in Perdido Key
Being that Perdido Key is a small community, walking and biking are often quite reasonable modes of transport within the neighborhood.
Approximately 17.2% of residents work from a home office, more than 98.6% of neighborhoods in the US, making their commute nonexistent. For those who do commute, however, they may be facing a longer commute time than most. 11.2% of those who do commute travel over an hour one-way to get to work. The average commute is between 15-30 minutes each way. While most residents (80.7%) choose to drive private cars, some choose to carpool.
State Road Access
Perdido Key is connected to the mainland via State highway 292. Other major roadways located nearby are Interstate 65, Interstate 10 and the Baldwin Beach Express.
Public and Private Transportation
You don't need a car to enjoy the beautiful area around Perdido Key. Rideshare options, taxi cabs, and shuttles are all readily available to get you wherever it is that you need to go.
Need a flight out? That's a quick trip, too! The Pensacola Airport is only about 20 miles away!
Get Lost on the "Lost Island"
As you can see, Perdido Key has much more to offer than just it's beautiful sandy beaches and small-town southern charm. It's a break from the hustle and bustle of the everyday and a chance to reconnect to nature and a close-knit community.
If a visit or a move to the Perdido Key area is on your radar, it's time to get lost on the lost island. Contact the Hansen Team today to learn more information today.