Relaxing in the Community of WaterColor
Posted by Erik Hansen on Thursday, June 2, 2022 at 9:29 AM
By Erik Hansen / June 2, 2022
Comment
When traveling through Scenic Route 30A in northwestern Florida, you will often find some of the most beautiful architectural designs the Sunshine State has to offer. WaterColor is no exception to this as its homes are based on the vernacular architecture of Southern style wood homes with large wraparound or screened porches. What you will get in WaterColor is more of a private community that has amenities open only to those who live in the area. This community borders both the Gulf of Mexico and Western Lake, which is the largest coastal dune lake in South Walton.
General Summary
Situated on exactly 499 acres, WaterColor is considered to be a Southern resort and residential community that was planned by Cooper, Robertson & Partners along with Urban Design Associates. A well known land development company called the St. Joe Company supervised the community's development. WaterColor's main neighborhood, which is called Park District, is situated at the corner of South County Highway 395 and West Lake Forest Drive, and it has a total of 41 neighborhood lots.
Being more of a private community, WaterColor's neighborhoods are run by a Homeowners Association group. You will have to review all of this group's important documents before you consider purchasing a homesite.
The weather is very nice in WaterColor, and it resembles that of a typical Florida community setting as it is warm in most months of the year. According to worldweatheronline.com, WaterColor is consistently anywhere from 80° to 88°F from the months of May to September. Its coldest months happen to be from December to February as the temperatures range from 60° to 64°F.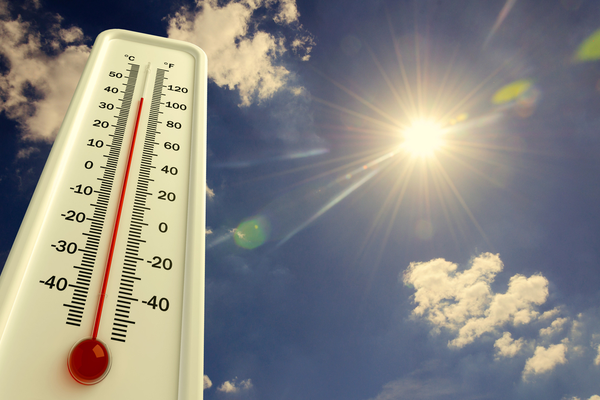 Things To Do in WaterColor
Direct access to the beach is not available to the general public. The WaterColor Beach Club has been reserved for only the WaterColor residents. If you are a guest at the WaterColor Inn or any beach resort, then you will have access to the beach.
You will not be at a shortage of things to do should you call WaterColor your new home. Shopping at WaterColor should come very easy. One great example of shopping in this small community is the Boca Boutique and Gallery at Watercolor Crossings, which is located on 174 Watercolor Way. This is specifically a place to shop for women's clothing and accessories, and all clothing is appropriate for adjusting to the Florida weather.
There is more than one women's boutique to check out. Fuss Boutique also provides a great variety of clothing apparel to choose from, which include graphic T-shirts, dresses, tops and bottoms. When it comes to accessories, Fuss offers hats, sunglasses, jewelry, shoes, and many different styles of bags you can carry in your travels. You can also buy unique gift items such as novelty items, various beauty products like bar soaps, soy candles, and natural incense products.
Now if you have kids and you occasionally allow them to have sweets for snacks, then taking them to The Candy Bar would be a solid idea. Located on 1777 East County Highway 30A is The Candy Bar, a place designed for kids to come and hang out together while having either their favorite sweets or a serving of ice cream. Everything you see at this shop is clearly priced, and the wide variety of candies that you can choose from are very admirable. Especially during the hot summer days, ordering a milkshake or a mint chocolate chip ice cream would be a great way to perk up the day for your children.
For the parents, if it is wines, beers and liquors that you seek, then look no further than Chan's Wine World Bar and Restaurant! It all began with the passion that Chan Cox had for wine. Chan founded Wine World in 2000 in its first location in Destin, but gradually made his way to WaterColor and opened another location there. With a focus on quality service and highly competitive pricing, Wine World has been voted Best of the Emerald Coast "Best Wine List" for three consecutive years from 2012 to 2014. Wine World has an impressive lineup of wine drinks that come from many different countries, including Italy, France, Germany, Argentina, Australia and South Africa, to name a few.
If you specifically go to The Wine Bar to have a meal, there are delicious meals to order on either the lunch or dinner menus. For lunch, you can have small plates like the Pan Seared Ahi Tuna, the Smoked Snapper Dip, and Roasted Brussels Sprouts. Sandwiches include the Peppadew Pesto Panini, the Smoked Turkey Club, and the Wine Bar Chicken Salad Sandwich. Dinner includes various types of pizza such as Tomato Florentine, Spicy Chicken, and Classic Margherita Pizza.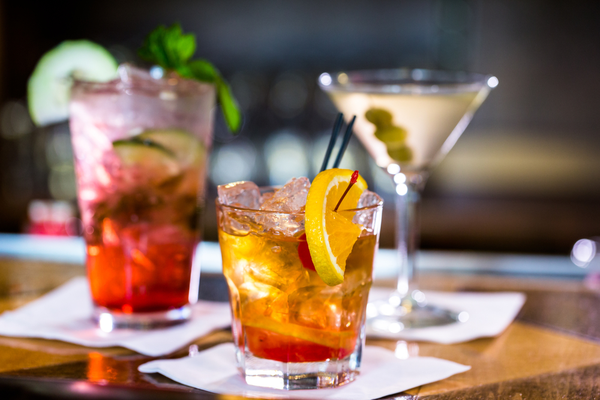 Voted by Emerald Coast Magazine as the "Best of the Emerald Coast" in 2019, Pizza by the Sea has served the Florida Panhandle with some of the most delicious food in the Sunshine State. WaterColor is one of four locations Pizza by the Sea operates in, and it is open everyday from 11:00 am to 8:00 pm. Pizza by the Sea serves both lunch and dinner to customers. On the lunch menu, you can pick two sides for $11.99, which are only available Monday through Friday. Sides include a giant slice of pizza, various salads, baked spaghetti, and a bowl of soup. Also offered are sandwiches like Meatball Subs, the Calzone, and the Stromboli.
On the dinner menu, you have an amazing selection of customized pizzas that are packed with unique flavors. Examples include the Cha Cha Chipotle, which has garlic butter, add chicken, jalapenos and onions covered with mozzarella and bacon and finished off with chipotle, Romano Ranch drizzle. The Rabbit Food pizza contains green peppers, mushrooms, black olives, Roma tomatoes and red onions. The Queen Margherita pizza contains garlic butter olive oil, Mozzarella cheese, Roma tomatoes, and fresh basil.
Last but certainly not least is a restaurant that gives you excellent seaside views of the Emerald Coast. Located on the second floor of the WaterColor Inn hotel is Fish Out of Water, which opened in June 2018. Focusing on the fresh flavors of the Emerald Coast, Fish Out of Water provides highly efficient service to customers. Between foods and drinks, there are 7 different menus to choose from. On the Brunch Menu, you can have the WaterColor Omelet, which has Baby Arugula, Tomatoes, and Swiss Cheese, or the Veggie Quinoa Bowl. The Midday Happy Hour Menu includes the Gulf Fish Sandwich and the Dos Grouper Tacos. The Dinner Menu features meals like Sweet Tea Chicken, Tuna Poke Tini, and the restaurant's signature pasta.
Real Estate
One important thing to keep in mind is that WaterColor is primarily a private community, which means that it isn't entirely open to the general public. Knowing this, it is also important to factor in how expensive it will be to actually live in this private community. Be prepared to spend a lot of money to become a homeowner in WaterColor, which is the only real setback to living in this otherwise amazing small town.
According to the Main Sail Realty Company, the average total price of a 4-bedroom home in WaterColor is $3,768,667. The average amount of square feet in a 4-bedroom home is 2,916. Dividing the average total price by average square feet, the average price per square foot to acquire a 4-bedroom home in WaterColor is $1,292.41. The average total price of a 5-bedroom home in WaterColor is $4,107,500. The average amount of square feet in a 5-bedroom home is 3,504. Dividing the average total price by average square feet, the average price per square foot to acquire a 5-bedroom home in WaterColor is $1,172.23. 6-bedroom homes in WaterColor have an average total price of $5,350,000, an average square footage of 4,580, and an average price per square feet of $1,170.38. 3-bedroom homes in WaterColor have an average total price of $2,879,950, an average square footage of 2,487, and an average price per square feet of $1,158.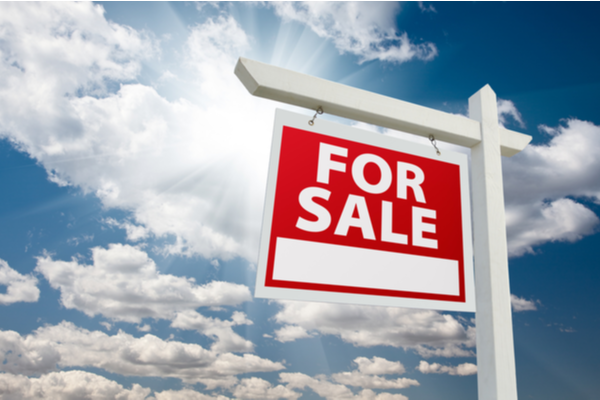 Conclusion
WaterColor is often compared to other small communities that are situated along SR 30A, and most notably Seaside. These two communities are often considered mirror images of each other because of their town layouts and their similar architectural design choices. You have an abundance of things to do so that you don't get bored at any point, and you are surrounded by beautiful beach terrain, which is something you can fully embrace if you are officially part of the WaterColor community.
When traveling through SR 30A, there are plenty of surprising secrets that await in the form of beautiful and enjoyable small communities. WaterColor would be a great example of being such a secret. Even though this community is primarily for the more wealthier demographics, if you can afford living in such a care-free and pleasant town, then you owe it to yourself to check out WaterColor. If you prefer more of an isolated environment filled with friendly neighbors and associates, then WaterColor should be at the top of your list of places to move to.