Set Sail on Life in Panama City Beach
Posted by Erik Hansen on Thursday, July 14, 2022 at 10:19 AM
By Erik Hansen / July 14, 2022
Comment
Right next door to the more urban environment of Panama City is the more quiet Panama City Beach, a fine representation of the SR 30A area while also being the easternmost part of the area. When you set sail on life in this community, you can live life to the fullest. Having an advantageous view of the Gulf of Mexico, you can enjoy the small town feel that Panama City Beach provides.
General Summary
Panama City Beach is located in Bay County, Florida and it has an estimated population of 12,542. According to Niche, Panama City Beach has a median home value of $243,300, which is $25,800 above the national average. Its median rent price for a home is $1,268, which is $206 above the national average. When it comes to either renting or owning a property in this town, Panama City Beach leans more in favor of being an owner's market as 62% of the population own their homes, whereas 38% pay rent on their property.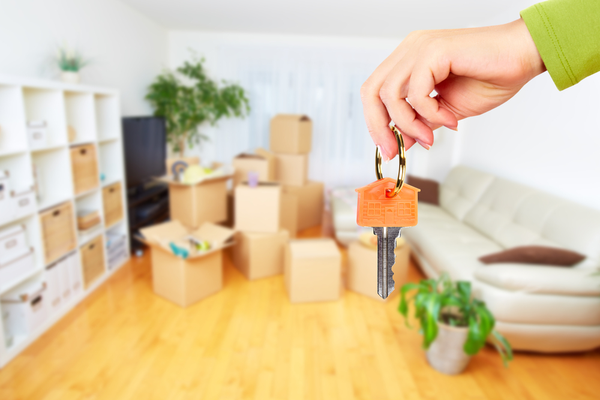 According to Areavibes, Panama City Beach gets a C- rating in the Cost of Living category, and gets a 76 rating out of 100. Prices for goods and services are very respectable as most the town's costs stay slightly below the national average. You only pay an estimated $14.35 for a haircut in Panama City Beach (a difference of $4.27 or 22.9% below the national average), $0.89 for a bottle of shampoo ($0.17 less than or 15.5% below the national average), and $38.32 for a trip to the beauty salon ($0.73 less than or 1.9% below the national average). Going out to the bowling alley in this town works for your wallet as you pay only $14.01, which is $0.56 (or 4.5%) below the national average.
The average mortgage payment that you would need to make in Panama City Beach is $817.86, which is $379.56 (or 31.7%) below the national average. If you are paying rent for an apartment, you would be paying an average of $1,100, which is $151 (or 15.9%) above the national average.
Diversity
If you are looking for balance when it comes to age diversity, you will be pleasantly surprised by Panama City Beach's statistics. A combined 36% of the population consist of residents in the age range between 45 and over 65 years. Adults in the age range of 18 to 44 years make up a combined 37% of the population. The youth of ages 17 and under make up a combined 16% of the population.
History
Panama City Beach's rise to notoriety started in the early 1900s even though the main way to access this part of the Florida Panhandle at that time was to take a boat. In 1929, the Hathaway Bridge was built to connect the mainland of Panama City to its beach. Tourism would pick up considerable steam after this bridge was constructed. In the 1930s, the Panama City Beach Hotel would go up as the area's very first hotel. In 1939, the area received its very first post office. The town would be officially incorporated in 1953. It would take separate communities in Panama City Beach, Long Beach, Gulf Beach, Dutchville, Edgewater, Playville, and Julia to form the incorporated Panama City Beach.
The town was purposely being developed as a premier tourist location during the 1950s and 1960s. Amusement parts were built here initially to draw in families. These parks included the Petticoat Junction Amusement Park and the Miracle Strip Amusement Park. The very first roller coaster in the state of Florida was none other than the Starliner Roller Coaster, which was part of the Miracle Strip Amusement Park.
The early to mid 2000s saw a construction boom take place in the area as the older homes and motels would be replaced with high-rise condominiums and homes that were more expansive. However, in a roundabout way, the previously unobstructed, low-rise beach views of the area and the once affordable waterfront property became rare sightings. The real estate boom was felt in Panama City Beach in the period between 2000 and 2006 as the value of many beachfront properties quadrupled. The American real estate market experienced a downturn in 2007, and along with a sudden surge of new condominium construction, brought prices back to respectable levels in the area.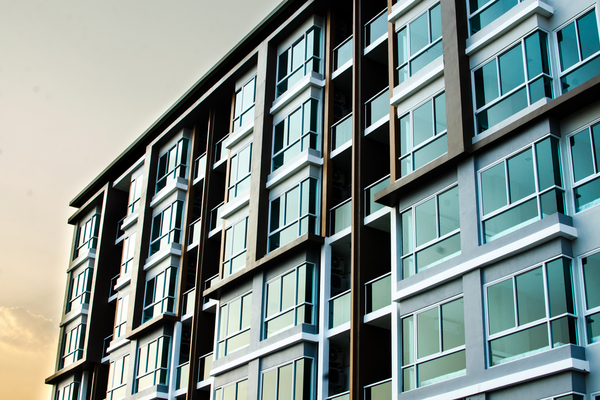 What To Do in Panama City Beach
Being situated along the Gulf of Mexico has its advantages for many small Florida towns, and in the case of Panama City Beach, this town provides you with plenty of options to go out on boat cruises. For starters, check out the Sunset and Dolphin Catamaran Cruise that is hosted by Island Time Sailing. For a duration of 2 hours, you can experience some of the most relaxing sailing on the open seas in your life. This cruise starts at the Treasure Island Marina, and once you set sail you can purchase a drink at the on-board bar. Since 1999, Island Time Sailing has specialized in dolphin sails, which means that the captain and crew will likely take you past a part of the sea that has dolphins jumping about in plain view.
If it is a thrill ride you are looking for, then The Scream Machine might be more of your thing. In a duration time of 1 hour you can enjoy some of the most thrilling jet boat rides in all of America. You can take a group as large as 23 people together for The Scream Machine, which zips across the water while making daring 360 degree turns. The Scream Machine is able to momentarily go airborne before taking a nose dive, giving you the feel of a roller coaster on water. The Scream Machine is sponsored by Brochin Expeditions.
When it comes to fun physical activities that you can do with your family in the Florida Panhandle, perhaps one of the last things you would think of would be axe throwing. It turns out you can do exactly that if you stop by 525 Richard Jackson Boulevard. Axe Throwing PCB provides a fun environment for people of all ages while showing all first-time axe throwers how to properly aim at their targets. You will have to book in advance, which costs $29 per adult, but once booked you can enjoy one full hour of practicing your axe throwing skills.
JetSurf PCB is a family-owned business that aims to bring Panama City Beach locals and visitors the fun learning experience of one of the newest water sports in JetSurf. For a duration of one hour you can learn how to jet surf, with there being a 15-minute briefing on how to use a motorized surf board and then 45 minutes of adventure on the open seas. However, safety precautions are always taken to ensure that you have both a fun and safe experience as you will be given a safety helmet, a personal flotation device, and clear instructions.
Calling Panama City Beach one of their homes, a group of young professional photographers got together to form one of the most successful photography companies on the international scene. That company is called Travel and Abroad Photographers, and they give you a 1-hour session to experience some of the most stunning photo shoots you can imagine. Regardless of what your planned event is, whether that be a wedding, a birthday party, or a retirement party, you can get over 40 fully edited photos. These professional images will be sent to you via email with a link to a gallery that is downloadable. Travel and Abroad also offers discounts for groups of over 10 people.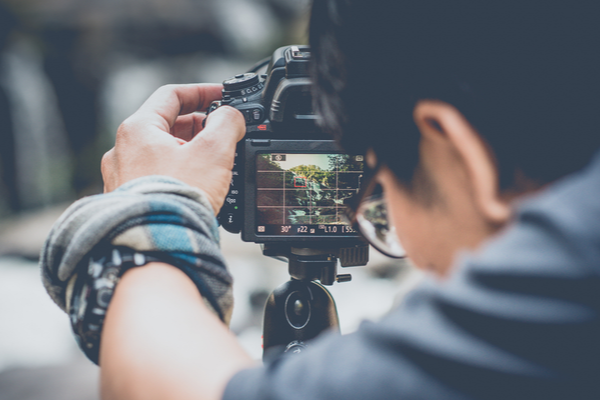 Experiencing the local cuisine of Panama City Beach is greatly represented by Dee's Hang Out, which offers a laid-back approach to dining. Dee's has its appetizers in Original Smoked Tuna Dip, Queso Dip, and Jalapeno Ranch Smoked Tuna Dip. House Specialties include the Cajun Platter, and Crab Cakes served with Cajun Remoulade and a side. Dee's also serves various steaks including the Filet Mignon, Ribeye, Redfish, and the Mahi-Mahi Platter. There are also many delicious sandwiches and Po-Boys in this restaurant such as the 1/ 2 pound Hang-Out Burger, Chicken Sandwich, the South Philly Steak and Cheese Po-Boy, and the Argentine Steak Tacos Po-Boy.
Real Estate
The burning question you may have after reviewing Panama City Beach is "What does the real estate market look like in this area?"
Compared to the rest of the SR 30A area, Panama City Beach can be considered to be a modest real estate gold mine of sorts. According to Zillow, there are hundreds of listings to choose from if you are interested in buying a home for yourself and your family. When it comes to the cheapest options available, there are a total of 26 listings that are in the price range between $309,000 and $330,000.
There are currently 77 listings for 1-bedroom, 2-bathroom homes in Panama City Beach. Of these listings, the average amount of living space you can acquire is 827 square feet. The average listing price for a 1-bedroom, 2-bathroom home is $543,900, with the average purchase price per square foot being $657.68.
There are currently 51 listings for 2-bedroom, 3-bathroom homes, and of these listings, the average amount of living space you can acquire is 1,622 square feet. The average listing price for a 2-bedroom, 3-bathroom home is $617,500, with the average purchase price per square foot being $380.70. The average amount of living space in a 3-bedroom, 4-bathroom home in Panama City Beach is 2,340 square feet. The average listing price is $724,331 while the average price per square foot is $309.54.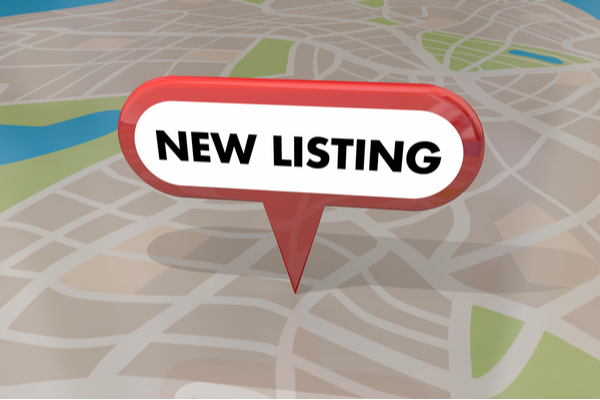 Conclusion
Panama City Beach is considered to be one of the premier destinations for anyone wanting to call the Florida Panhandle home, and there are plenty of reasons to see why. Not only does Panama City Beach represent the eastern edge of SR 30A, but it also represents an amazing opportunity to start the care-free lifestyle you have been wanting in a tax-free state like Florida. Having a wide variety of things to do, and being conveniently located next to Panama City, there is no denying that Panama City Beach is one of the best small Florida towns to move in to.