Should You Rent Your Home as an Airbnb?
Posted by Erik Hansen on Thursday, July 28, 2022 at 9:45 AM
By Erik Hansen / July 28, 2022
Comment
One question a lot of Americans have been asking themselves in the past few years is quite an interesting one: Should I rent my home as an Airbnb?
With the global pandemic and subsequent inflation, a big part of the American population saw their monthly income decrease, and some even saw it disappear entirely.
Even with the pandemic under control, prices keep increasing, and a lot of citizens are insecure about their income. This reality made many people look for other forms of earning money, with different "side hustles" and part-time jobs becoming more and more popular.
Turning your own house into an Airbnb comes as a relatively stable income option for many people, but it comes with its pros and cons.
Here are some things to consider before renting your home as an Airbnb.
Prepare Yourself for the Challenges
Renting your own home as an Airbnb doesn't come without its cons, especially if you plan to stay in your home as your guest is there.
It is important to realize that, although Airbnb has policies in place to make the experience safer for both you and your guests, it is still a new way of doing rental. The risks are higher than traditional renting, and the income is also more irregular. The upfront and maintenance costs are high.
However, renting your unused space as a "side hustle" can give you considerable amounts of additional, passive income, and let you meet a lot of different people. Guests in Airbnbs come from all over the country, and sometimes even the world. It's a wonderful chance to learn about other experiences and places.
Read about other people's experience renting their homes, and see if that's something that seems desirable for you. We'll explore more about the challenges and what to prepare yourself for in later points in this post, but you must decide if this looks like a good option for you and your home in the first place.
Check Laws About Home Sharing
The laws regarding home-sharing are very diverse throughout the country. It is very important that you are aware of the laws that govern where you live, so you are aware of where you stand on the matter.
New York, for example, has laws in place that make it forbidden to rent a home for less than 30 days if the host isn't present. San Francisco has even more strict policies: Airbnbs are only allowed with a full-time resident host and have a limit of 90 days.
Different cities have different laws regarding renting Airbnbs, and if you want to rent your home as one, it is better to comply with them. The fines are quite high and not worth the trouble.
If your city forbids Airbnb renting, it is a better option to try another option to earn passive income than to ‌lie and get caught by the law.
There are also the rules of Airbnb itself to worry about. Those are usually about avoiding canceling planned stays as much as possible, keeping the place nice and clean to earn 5 stars from guests, and other rules that guarantee both guests and hosts to have as few problems as they can.
Be sure to protect yourself by reading on all the legal expectations and Airbnb's own expectations for you. This will guarantee that you know what to do or not to do, and make you aware of the extent of your rights as a host.
Make Sure the House is Clean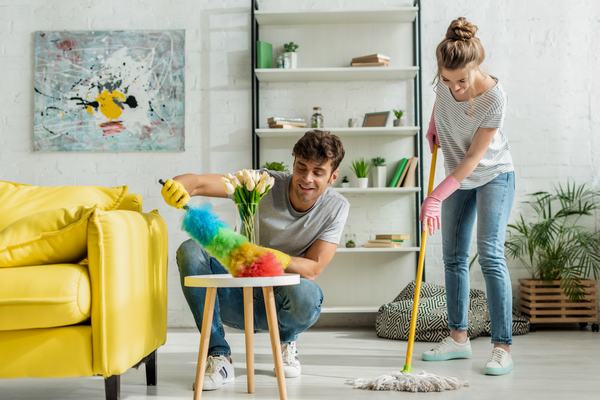 This might sound like obvious advice, but it is more than that: Guests will come from multiple different places, and you have to take into account their tastes. A "clean smell" can be relaxing to some, and annoying to others. While some guests might not mind some dust you forgot to clean off, others will find it almost insulting.
What this means is, renting your house as an Airbnb can be more challenging than you initially thought when it comes to other people's tastes. There are a lot of things to be considered, and you won't be able to please everybody, so it's always best to go above and beyond with the basics.
You can clean your house by yourself, which will save you quite a lot of money. However, although it saves you money, it won't save you any time (quite the contrary). You will need to clean up in between one guest and another, as well as make sure all the details are perfect at all times.
If renting your home as an Airbnb isn't your only source of income, the time to manage it all yourself would probably be far too much. It is much easier to delegate it.
Because of that, it is highly recommended to invest in a professional cleaning service. Preferably, a company or cleaner with experience in the rental or hotel scene. This is because they can keep an eye out for things like theft, refilling bathroom supplies like soap and paper, and other details that you'd have to keep in mind if you were to do it alone.
Keeping things as clean as possible is a good way to make a good impression even on the pickiest of guests, so this might be one of the most important things you'll keep in mind as a host.
Screen Your Guests Properly
It is of extreme importance that you have a thorough screening process before allowing any strangers into your house. Renting a temporary home through Airbnb isn't a guarantee that the person has only good intentions, and your safety should always come in the first place.
Of course, it's hard to do a full background check on every single person who comes in contact wanting to rent, especially if your house becomes a little more popular on the app. Because of that, ‌keep an eye out for any red flags that you find in their profile or reviews.
Even when your personal safety isn't directly at risk, some guests can be quite difficult to deal with, so knowing it before you let them inside your house is always best.
There is nothing wrong with saying "no" to a possible guest. Check the reviews, and gather as much information as you can on them to see if they seem like a legitimate, safe person to have inside your home. This is especially important if you are going to stay in the Airbnb with them. If you want to be extra careful, only approve of guests with at least a few positive reviews.
Be Sure to Check Your Insurance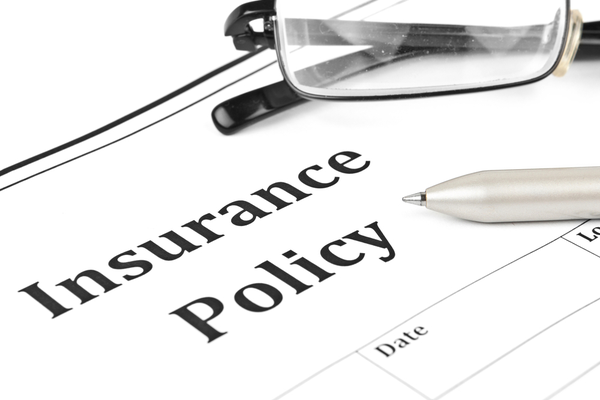 If things go well with the guest, and your screening process works as it should, there will be nothing to worry about except cleaning and supplies.
However, there are dozens of nightmarish stories from hosts about guests that throw parties without permission, break your furniture and other things that will cost you money to fix.
Airbnb has a few insurance rules in place, but they are complicated and enforcing them can take time and effort. It is important to read all about them and keep them in mind, but you might also want to pay for some additional outside insurance. It is unlikely that your standard one covers rental problems, so contact your insurance company to see if they have other options available.
Be as Honest as Possible
It is very important to list everything that your home has and doesn't have. That includes whether or not it has wi-fi, how fast is the internet, if there's cable TV or not, and other details.
Guests should have all the information about the place they're going to stay in, as that ensures their comfort and a nice positive review for you later‌.
Don't let the fear that a seemingly "negative" feature will scare off guests. There are always people looking for places to stay, and they are all extremely diverse, with wildly different tastes. Your home is bound to attract people.
Have a Solid Check-in Process
It is very important to guarantee a positive review in the check-in category, and it's not a hard task.
Make sure that your guest has very clear and detailed instructions on how to arrive at your home. If you can, prepare a check-in instruction list with frequently asked questions so your guest doesn't have to go out of their way to ask you everything.
Be proactive in this stage of their stay, but don't nag them too much, as this can be seen as annoying. Explicit instructions and a few tips in a pre-made format can go a long way.
Be Open to Changes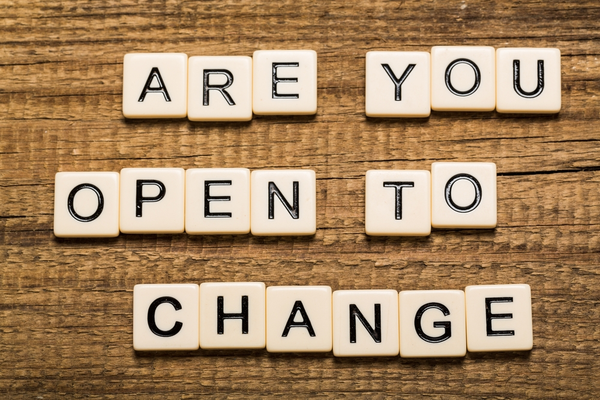 Reading about renting your home as an Airbnb isn't the same as actually doing it. Doing it will come with its own set of unexpected challenges and experiences.
Always be open to listening to your guests and incorporating their feedback into your hosting practice. Even if this isn't your 9-5 job, it's still important to have excellent reviews, and listening will get you well on your way to that.
Being an Airbnb host isn't as "passive" as some people would like for their side income, as it requires effort, time and investment to work out well. However, if those are things you can afford to give to your new rental business, it can be quite a lucrative path to take.