The Benefits of Proper Landscaping and Care on a House's Value
Posted by Erik Hansen on Thursday, September 22, 2022 at 10:00 AM
By Erik Hansen / September 22, 2022
Comment
The majority of us are undoubtedly drawn outside to enjoy nature, even though most of us spend a lot of our time indoors. The sun, lush grass, lovely flowers, alluring scents, and animals all contribute to the outdoors' calming and reviving influence. Huge numbers of people purchase homes each year. Many choose houses that make money, but fail to make an impression. Getting the highest price for a house is the aim of the task of selling one. However, one of the most neglected aspects of household maintenance is making sure that your home's lawn is perfectly maintained.
Benefits of Landscaping
Consider the multitude of benefits you can realize from adding unique landscaping to your home, regardless of whether you're looking to add some vegetation, flower beds, water features, or other modifications to your garden or commercial property. Mostly, those who purchase a property only do interior improvements without a thought towards the landscape layout. The main benefits of adding landscaping to your homes are: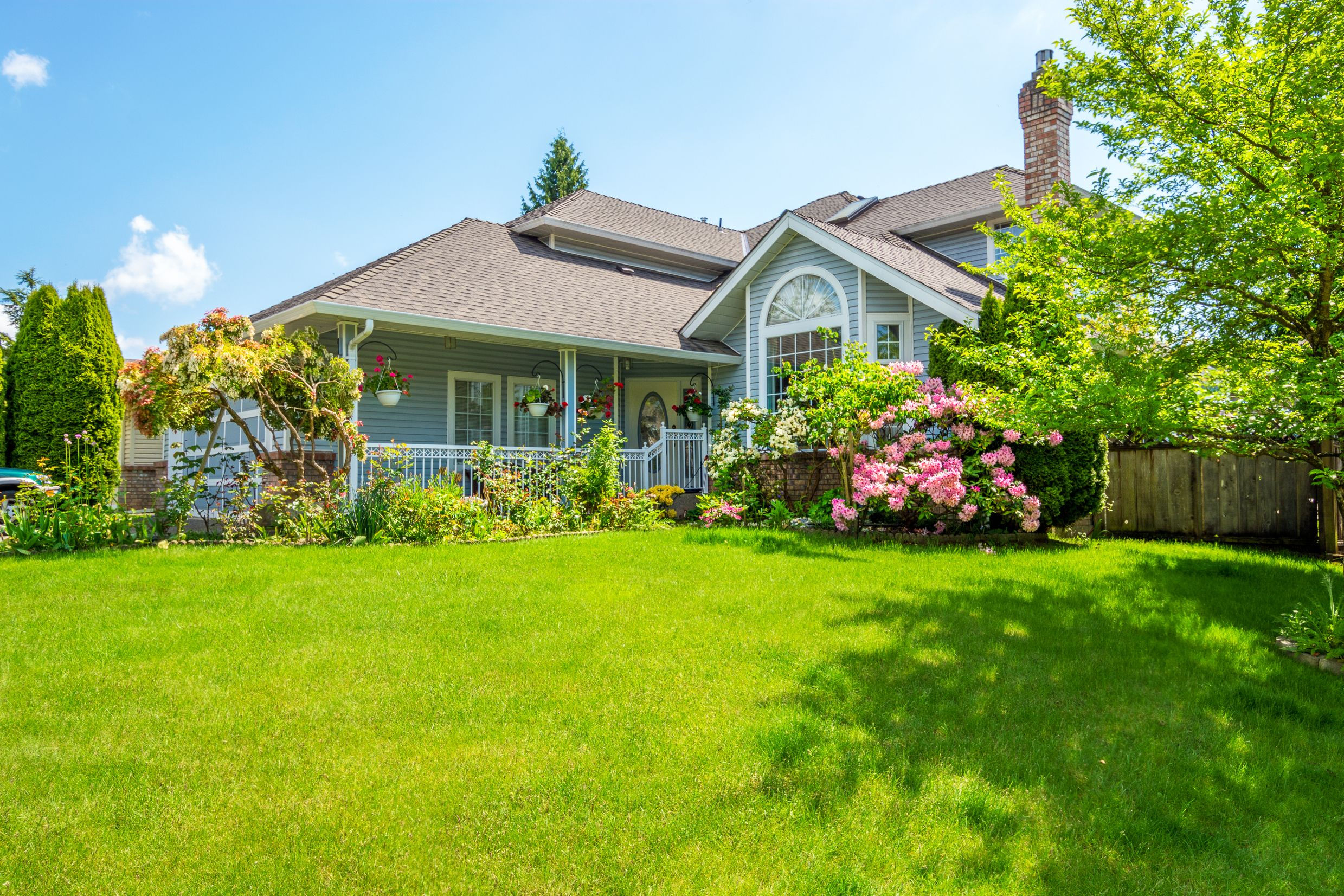 1. It Creates Uniqueness and Style
Planting cover crops and some flowers on the front lawn don't need much creativity. However, you will stand out if your property has a carefully considered landscape plan that is blooming and well-kept. It might be precisely what a buyer who is contemplating their options needs to help them make up their mind. Your home can stand, out and gain value, if a lovely outdoor setting is created.
2. Improved Landscaping Can Speed Up the Selling Process
For many reasons, a home with excellent landscaping can help you sell your property more quickly. The outside of a home is often neglected by homeowners, despite the fact that first impressions matter more than anything else. The beautiful landscaping at your house will instantly showcase to prospective buyers the thought you have put into creating, and maintaining a beautiful place. They'll probably assume that the same care you put into keeping your home outdoors looking nice, also applies to its interior. You draw in more perspective buyers when you commit to giving your home's exterior a little stylistic touch.
Additionally, homes that sell fast typically garner a higher price than those that sit on the market for a while. A home with beautiful landscaping stands out from the competitors, and makes a positive impression on potential buyers. Preventive outdoor management indicates that you performed repairs to your house's interior and exterior before they became concerns, which will cause the prospective buyer minimal issue in the future. The more you can ease a buyer's concerns, the better, as purchasing a home is the biggest investment someone will embark on.
3. Landscaping is a Fascinating Activity
Deploying more time in landscaping can become a fascinating activity. People with carefully structured gardens are frequently seen relaxing there, caring for the trees & shrubs, and making changes periodically. Landscaping helps you to be active and productive. You can also grow your favourite flowers so you can breathe in their enticing scent.
4. Landscaping Makes One Feel Good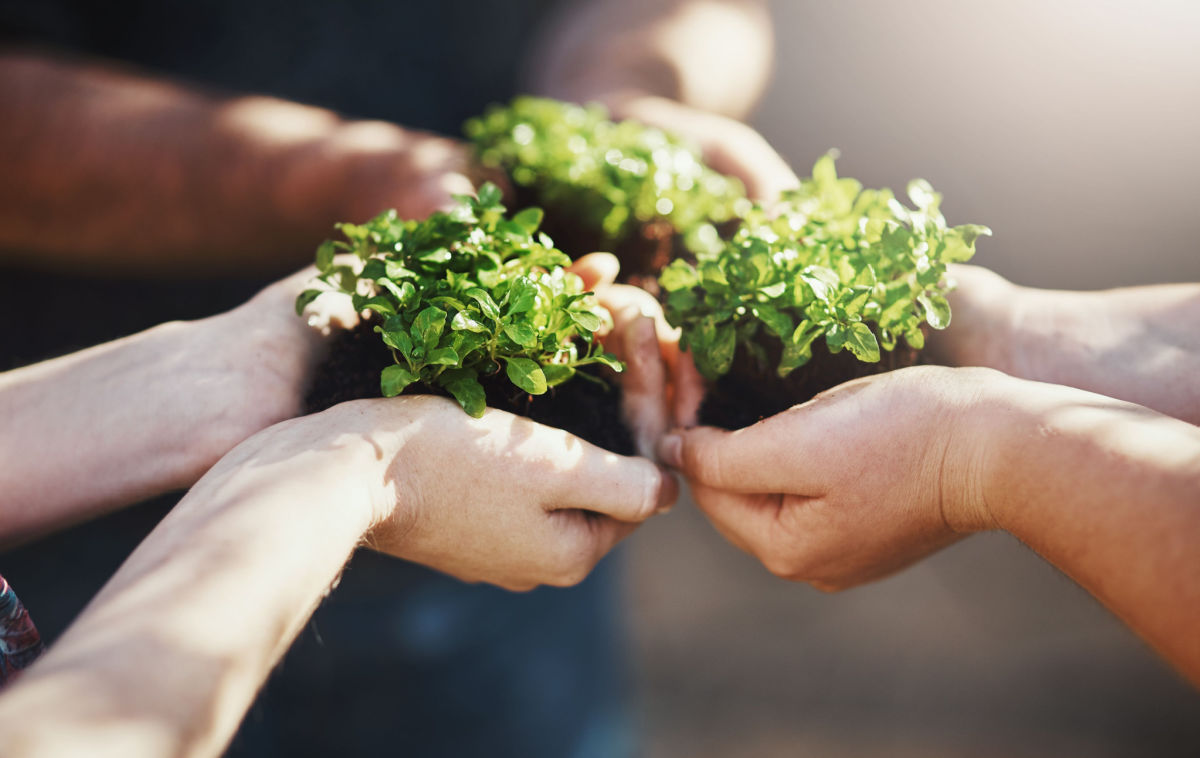 People feel good in gardens that are properly developed. Returning home to a lawn filled with flowers, fresh air, trees, and roses gazing longingly at you is heartwarming. Gardening around your house can boost your living standard, awareness, alleviate stress, as well as improve your quality of life. Landscaping also assists in reducing heat stress in metropolitan areas.
For instance, just looking at trees and shrubs has been said to help lower blood pressure. Even in the center of a city, walking in a natural setting helps with attention and memory. People living in areas with community parks and gardens experience lower levels of stress, as well as cheaper healthcare costs. Your brain and your entire body will greatly benefit from the pure oxygen that green plants emit.
5. Landscaping Boosts the Value of a Property
A property with a good landscaping design has a considerable profit margin advantage over one without a landscape. Based on the level of landscaping, and the homes original worth, this benefit varies from 6% to 13%. This sums up into a significant raise in value of $18,000 to $40,000 for a $500,000 property. However, landscaping your property goes beyond just planting a few flowers here and there. Buyers prioritize a maintained design in their landscape requirements.
The number of plants used in the landscaping layout is inconsequential, but still an important component. Buyers have the impression that the landscape has been properly maintained throughout the years, when it possesses large and mature plants. It is a sign that the property owner has taken good care of the garden, and home buyers tend to find that appealing.
6. A Beautiful Landscape Improves Attractiveness
A well-designed landscape gives the strong impression that a house is well-maintained to people, neighbours, and, most importantly, potential buyers. Additionally, it adds to the neighbourhood's uniqueness. A neighbourhood with well-kept lawns gives off the sense of wealth and stability, which draws in new residents. By having one of the best looking houses on the block, the attractiveness of your home can only boost the valuation in the eyes of potential buyers.
Planning the Landscaping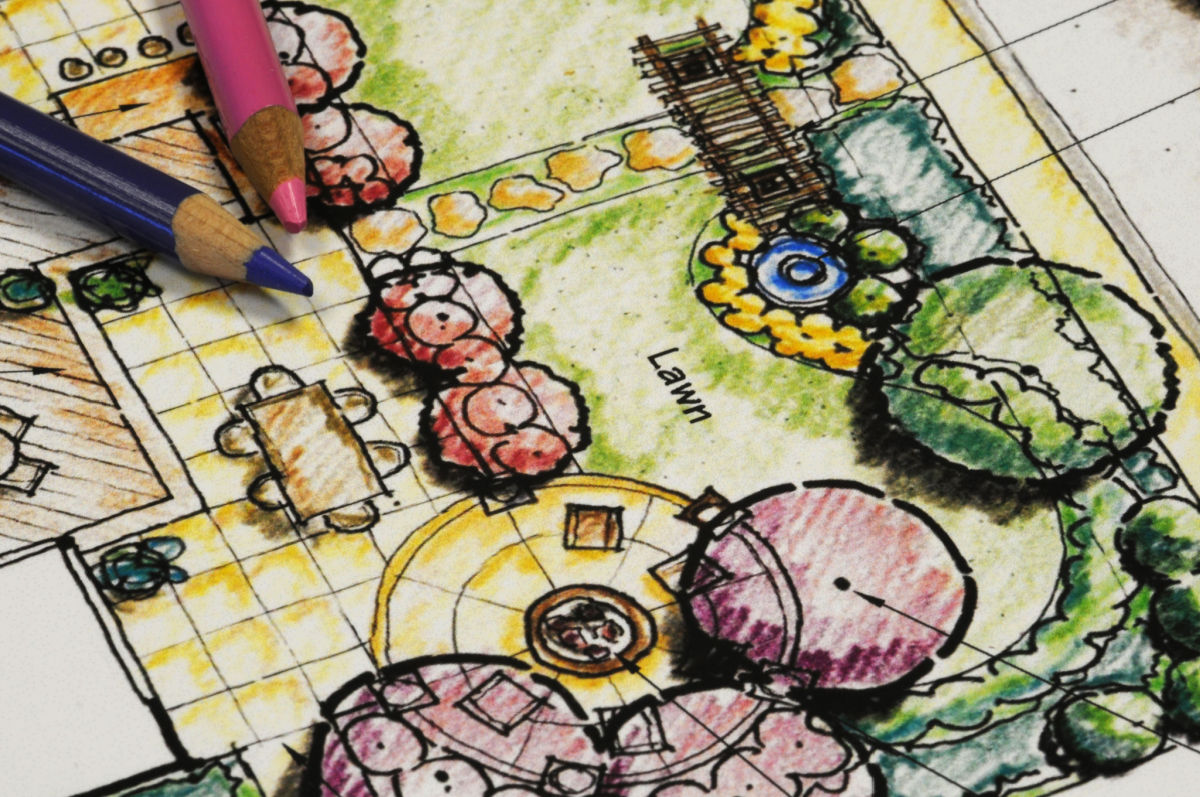 You can take several different actions to beautify your landscape and increase the selling price, if you intend to sell your home. Cutting sharp, well-defined lines around the lawn and using mulch gives the garden a polished look, as does creating definite edges around your flower beds.
Also, begin periodic fertilizer applications on your yard; you want prospective buyers to see a luscious lawn, not a tattered pattern. Use flowers to provide splashes of colour; buy some vibrant herbaceous plants for a few dollars each, and be prepared to spend a few hundred dollars on larger perennials and bushes, so that your garden doesn't appear neglected, even if it is. The lack of a well-thought-out plan is the biggest landscaping faux pas that homeowners make.
Poor landscaping presents an untidy appearance that scares away buyers. Before you start landscaping, make a plan. Even if you don't have the funds to engage a landscape designer, or are unwilling to pay the money, at the very least create a master blueprint for your lawn, and try to follow it.
Care on House Values
You already know, as a prudent homeowner, that regular house maintenance is the greatest way to save time and money on major renovations. But did you also know that by prioritising routine home repair, you're boosting the value of your house as a whole? You might not give much thought to your home's value, yet for the majority of individuals, selling their property is a key component of their retirement.
Because of this, proactive home care is essential for keeping your house in good shape, as well as for ensuring that you get the best price when you plan to sell. You should start thinking of home maintenance as an asset, and a crucial component of your financial security in retirement.
Thorough, prompt house repairs can not only assist you in maintaining your home's present real value, but it can also raise it by around 1% yearly. Home maintenance is a terrific approach to enhance the profit you can get when retiring and selling your property, if you consider your home to be part of your pension benefits. In this situation, increasing the money you'll need to reach your retirement goals will depend, in part, on the impact that maintenance has on the value of your property.
Taking Care of Trees and Hardscapes
Many homeowners neglect to take care of their trees. However, trees contribute greatly to our residential landscape. For example, trees offer shelter, lovely greenery, warmth, and in some cases even fruit and flowers. Therefore, it's crucial to take the essential actions to maintain the health of the trees in your yard and gardens. By doing this, you can enjoy the benefits of a lovely backyard for several years to come:
1. Keep the Wellness of Your Garden Trees at its Best
Trees can improve the appearance of your backyard, offer a habitat for small animals, and help in partitioning up your garden into distinct zones to create a great outdoor living area.
2. Make a Border to Surround and Support the Trunk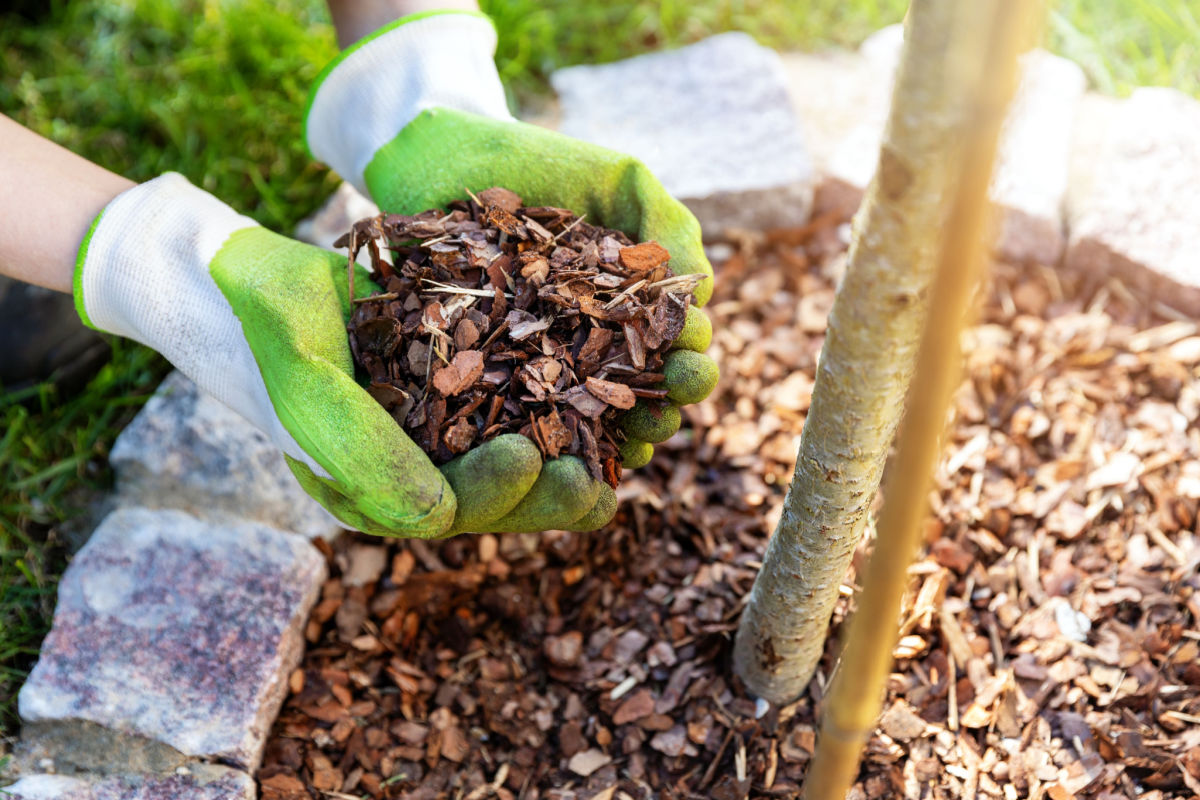 Maintaining a tree is important because if grass and other vegetation are allowed to grow up to a tree's trunk, the tree may struggle for nutrients, water, and air. It is crucial to keep a barrier around tree trunks because of this. By enclosing tree trunks in mulch or stones, you can give those boundaries an attractive appearance.
3. Ensure Proper Tree Pruning
It can be appealing to let trees grow unchecked and never give them any care. That makes sense, especially if you desire big, branched trees in your landscape. However, your trees' strength and structure can be affected by not trimming them. It could also produce branches with poor shape which can cause other potential issues.
If you are aware about the importance of landscaping and need a landscape designer to improve the appearance of your property, The Hansen Team Landscape Design can help you. They will assist you in making your idealized concept of landscape a reality. We're here to assist you! The professionals at Hansen know how to turn your house into the neighbourhood's admiration. A trial will definitely convince you!