The Solid Foundation of Grayton Beach
Posted by Erik Hansen on Thursday, June 16, 2022 at 8:31 AM
By Erik Hansen / June 16, 2022
Comment
Grayton Beach is not just a small beach village located on the Florida Panhandle and along the way through SR 30A. It is a small beach village that carries great historical significance, a place that helped lay the groundwork for other surrounding towns in South Walton County such as Rosemary Beach, Seagrove, Seaside, and WaterColor. The solid foundation of Grayton Beach is to be admired as well as embraced, especially if you plan on calling this village your home in the future.
History
The oyster-shell roads of Grayton Beach give you the impression that things don't change much in the area. You would be right with that assessment. Old wooden homes are surrounded by pine and oak trees, which is a reminder that homes have been in place longer than the trees have stood. This small beach village is 131 years old, and it celebrates its anniversary every July 4th.
A United States Army major named Charles T. Gray decided to build a homestead in Grayton Beach in 1885, according to the Coastal Heritage Preservation Foundation. At this time the federal government owned much of the land and there was little to no reason for people to settle in Grayton Beach. Farming appeared to be impossible because the soil was too sandy, and there are were much better timberlands when traveling inland. Point Washington was the closest settlement 5 miles north on Choctawhatchee Bay.
5 years later in 1890 Gray welcomed in neighbors when the families of Army General William Miller and William Wilson settled in Grayton Beach. It was at this point that Gray, Miller and Wilson mapped out the locations of the village's streets and blocks. The only building still standing in Grayton Beach that is thought to date back to about 1890 is a two-story home located at the end of County Road 283. This home is known as the Wash-A-Way.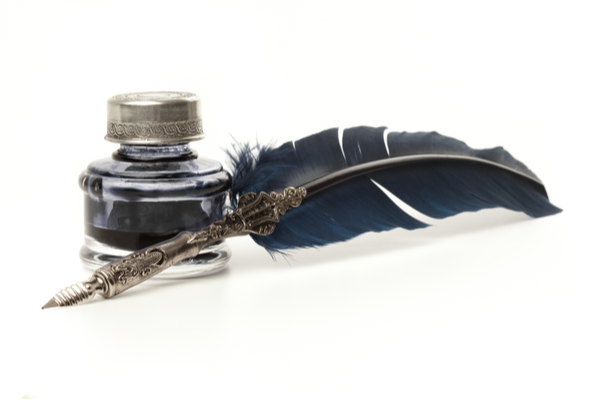 Arriving from DeFuniak Springs in 1913, W.H. and his son Van R. Butler became the village's leading promoter, though not intentionally. W.H. Butler worked as a real estate agent, and he had started a resort project at Philips Inlet near the Bay County line. However, he discovered that he could have Grayton Beach's land for half the price of Philips Inlet, and he ended up buying most of what is today's Grayton Beach.
World War II was a period of time that saw a lot of activity in Grayton Beach as the U.S. Coast Guard would establish a 40-man station in the village in 1942. The federal government rented many of the village's homes for barracks and offices. If you look inside the Wash-A-Way you can find the name of of Coast Guard officer written in ink on a closet wall he used as a darkroom.
In 1967, the state of Florida used land east of Grayton Beach to create the Grayton Beach State Recreation Area. After many years of lobbying by residents, the state bought the village's beach front as well as the dunes and the forest land to the west and north in 1985.
Things To Do in Grayton Beach
Grayton Beach would not be in the advantageous position it is in today if it wasn't for the assistance of Grayton Beach State Park. By far one of the most beautiful state parks in Florida, this place won TripAdvisor's Travelers' Choice Award in 2021. If you envision clean white sand and a quiet environment, then you will have that in Grayton Beach State Park. A nature trail is provided by this park, which goes between the dunes and Western Lake.
The backwaters of Western Lake, a 100-acre coastal dune lake surrounded by the state park's natural areas, can be explored by either bringing your own canoe or kayak or renting a NuCanoe or tandem kayak at the ranger station. You will find canoes and kayaks available for rental right at the lake shoreline. It costs $35 for a half-day and $50 for a full day to rent a kayak, and Nucanoe rentals cost $15 for a half-day and $25 for a full day.
If you ever needed an art gallery to check out in the Florida Panhandle, The Workshop by Ginger Leigh Designs should rank at the top of your list. The displays of art that you will see at The Workshop can be bought at more than reasonable prices. Artwork made by Ginger Leigh includes paintings of birds and hearts, original abstract paintings such as landscapes and bodies of water, and stationery items. Ginger Leigh also offers online classes for making fantastic artwork.
If you prefer an artsy boutique that offers classes in how to make wonderful glass art, then stopping by The Shard Shop on 26 Logan Lane would be a great idea. Winner of TripAdvisor's Travelers' Choice Award in 2020, The Shard Shop encourages you to make your own art in the form of glass shards. They offer classes in making glass art both in Grayton Beach and in the big city of New Orleans. Classes typically take one hour in duration and are available for people of most ages, from ages 6 and up. If you are planning a special party for yourself, a friend or a family relative, The Shard Shop can also accommodate.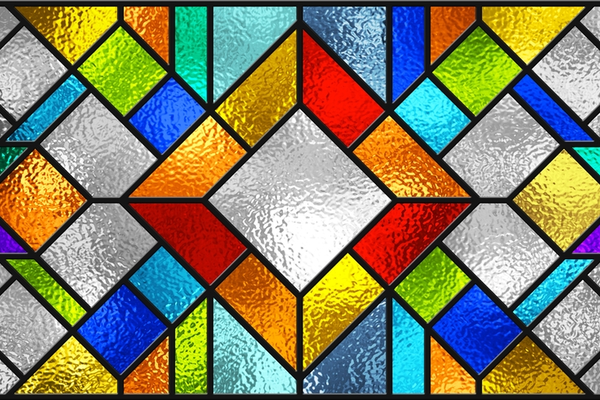 There is the artsy boutique, and then there is the lifestyle boutique that offers special items and gifts for your coastal living needs. SR 30A has that lifestyle boutique in Beau Interiors. Furniture, rugs, lighting materials, art, accessories, women's lounge-ware, and jewelry are just some of the items this boutique offers. Beau Interiors began operations in 2011 having more than just furniture and gifts in mind. Margie Perry, the owner and founder, was inspired to create an atmosphere filled with beauty through both soft, coastal interiors and uniquely inspired gift offerings.
55 Clayton Lane is home to one of the best restaurants in all of SR 30A. That restaurant is Chanticleer Bakery & Eatery, and you don't need to make any reservations to have a meal! Chanticleer is highly regarded as a great place to dine as it has received TripAdvisor's Certificate of Excellence for an outstanding 6 consecutive years from 2014 to 2019. It is also the winner of TripAdvisor's Travelers' Choice Award in 2020. Chanticleer has separate menus for lunch, dinner, alcoholic drinks, children, and catering. Offered on the Lunch Menu are entrees such as Krioyo Pasta and the Fried Fish Platter MKT. Entrees on the Dinner Menu include Smoked Filet Mignon, the Fish Platter, and the Not Your Mama's Chicken and Rice.
The heart of Grayton Beach provides plenty of pleasant surprises when it comes to amenities, and if you go to 85 Defuniak Street, you will find a true local treasure in particular. The Hibiscus Coffee and Guesthouse offers an exceptional bed and breakfast service that can be hard to find in the Florida Panhandle.
Referred to as an old-fashioned romantic getaway, Hibiscus offers 13 different accommodations when it comes to guestrooms, which are all furnished and decorated with a vintage feeling of Old Florida. In your guestroom you will have either a mini or full-sized refrigerator, microwave oven, coffee pot, a sturdy WiFi connection, satellite TV, and a private bath. While Hibiscus also serves lunch, its specialty is breakfast, which mostly features vegetarian meals.
Breakfast entrees include Baked Frittata, Vegan Biscuits and Gravy, various kinds of waffles, Vegan Breakfast Sliders, and Old Fashion Oatmeal. Baked goods include cinnamon rolls, biscuits, and the Hibiscuit Wonder Cookie, which contains peanut butter, oatmeal, granola, chocolate
chips, and walnuts.
Real Estate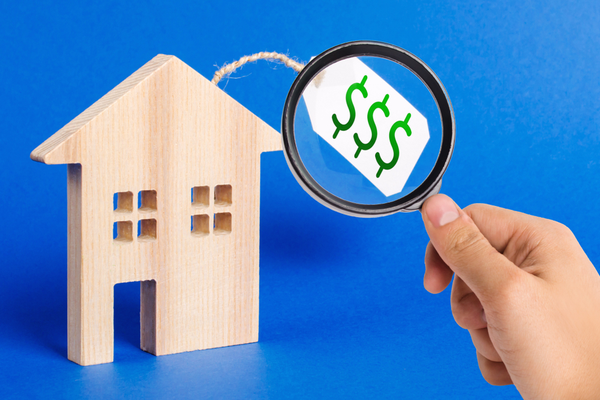 When moving into a small, private community such as Grayton Beach, be prepared to spend plenty of money in order to enjoy the lifestyle that the village provides. If you intend on buying or renting a home in the Grayton Beach area, you must either have a lot of money saved up beforehand at a young age, or already be retired with money saved up over time.
If you are going to live the life of your dreams in a tropical paradise like Grayton Beach, it is going to be an expensive cost. According to the current available listings, the average size you can acquire in a 4-bedroom home is 2,687.75 square feet of space. The average cost of a 4-bedroom home in Grayton Beach is $2,020,750, with the average price per square foot being $751.84. If you have a larger family and need a 5-bedroom home, then it will also be costly. The average size you can acquire in a 5-bedroom home is 3,548.75 square feet of space. The average cost of a 5-bedroom home in Grayton Beach is $4,003,500, with the average price per square foot being $1,128.14.
Conclusion
Although the cost of real estate in this town will prepare you to save a hefty amount of money, there is no doubt that Grayton Beach is every bit as advertised when it comes to satisfactory living in a tropical paradise. Having an amazing history that supports its foundation, as well as an abundance of things to do for the whole family, Grayton Beach fulfills your daily needs. Assisted by beautiful landscapes such as Grayton Beach State Park, the private community of Grayton Beach is an ideal landing spot raising a family and living a quiet life away from large urban areas. When traveling through SR 30A, it is highly recommended to take a tour through Grayton Beach to see if it is the right fit for you.