What to Consider When Buying Your First Home
Posted by Erik Hansen on Thursday, September 3, 2020 at 7:14 AM
By Erik Hansen / September 3, 2020
Comment
Owning a home is a big accomplishment and it is a true achievement in adulthood. So, buying your first home is an incredibly exciting chapter of life. This is why it is a common goal amongst adults to buy a home of their own once they are financial capable of doing so. But, it can be difficult to know what to look for in a first home. After all, it is your first time buying a home! Knowing what to look for can be incredibly helpful as it will save you time, and will help you avoid making a purchasing mistake. And, you don't want to regret purchasing your first home. So, be sure you keep the considerations below in mind when you are house hunting.
Considerations to Keep in Mind When Buying Your First Home
When purchasing your first home, you will want to create a list of deal breakers and deal makers before you start your search. This will save you a significant amount of time when you are searching for the perfect place. It will also save you from any confusion and from making a bad decision on your house. You can give this list to your real estate agent so they don't show you homes with your deal breakers. Then, the house hunting process will be much easier and faster. Here are some of the preferences we recommend thinking about.
The Location's Future Growth
One of the most important considerations for a home is its location's growth rate. You may want a neighborhood that is quiet and peaceful. However, all too often, neighborhoods grow rapidly, which completely changes the feel of the area. There might be more construction in the area from building new homes or retail space. Or, the area's crime rate may change because of the growth. This is why you should pay close attention to growth rates in surrounding areas and the neighborhood in question. If you see the areas around the neighborhood are growing rapidly, or see reports the neighborhood is next for a population boom, you may not love the neighborhood in a few years. So, this is an important factor.
On the other hand, you may want a hustling and bustling neighborhood. In that case, you will want a neighborhood that is expected to grow over the upcoming years. When you purchase a home in a neighborhood before it grows, the price of the home will be much less expensive. Rather than purchasing the home when the location is highly valuable, you can think ahead and buy it early on. Then, you will be one of the first homeowners in the area, giving you a chance to set roots early on. So, decide if you want a quiet neighborhood, or a booming one, and then look at the growth predictions of various neighborhoods.
The Age of the Home
Another consideration is the age of the home. The age of a home will dictate its structural integrity. Over time, the home's structural integrity may falter, especially if it wasn't built properly in the first place. This can pose as a problem, especially if you plan on having the home for a long time. So, if you are looking at older homes, be sure you get an inspection done that covers the structural integrity of the home.
The age of your home will also decide its electrical system and wiring. Thanks to improved technology, electrical systems are much better today. Sometimes the older electrical systems may not be compatible for smart home technology. This can increase the cost of installation. Additionally, it's important for electrical systems to be up-to-date and properly functioning, or else they can be a fire hazard. Definitely be sure the homes you are looking at have an updated electrical system, or they are looked at by an experienced inspector.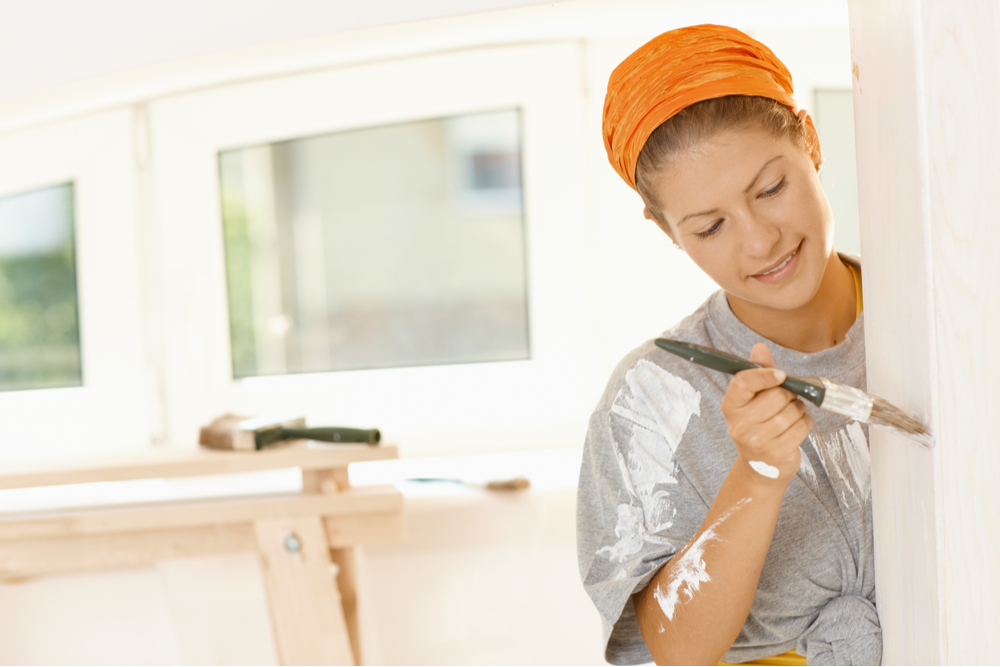 Fixer Upper, Good Condition, or Brand New?
On the topic of the age of a home, you will want to consider your desired condition. Do you want a brand new home with all of the best features and an open floor plan? Or, do you just want a home with basic features that is a little older? Alternatively, do you want a fixer upper you can make your own? The condition of the home you decide to purchase will have a large impact on its price, which is one of the most important considerations in buying a home. Sometimes, buying a brand new home in a perfect condition just isn't possible due to the cost. So, you may have to consider your other options.
Many people decide to get a fixer upper because it gives them the best of both worlds. They get a home at a great price point in a great neighborhood, and then they make cosmetic changes to it. This way, the get their dream home that suits their budget. These cosmetic changes are relatively expensive, but they are much more affordable than buying a brand new home. This also gives you the chance to make everything exactly the way you want it from doorknobs to flooring materials. However, this can take a lot of work and time, so that is a major downside to fixing up a home.
Can You Grow into It?
If you are buying a home, it is likely because you plan on staying there for many years to come. This leaves many years for your situation to change, and for your family to grow. So, you will want to be sure you can grow into your home in the future. If you are planning on having kids or bringing pets into your home, be sure there is enough space. You don't want to have to move out of your first home because it's too small for your future. Make certain your home is large enough to grow into, if you can afford it.
Although it can be challening to look this far into the future, its size is an important consideration. Perhaps growing your family or bringing a furry family member home isn't even an option for you today. But, you may plan on living in your first home for at least a decade. Think about how much your life has changed in the past decade alone. Chances are, it has changed a lot. So, your home should be large enough for your future.
The Age of the Roof
Most roofs last for 20 to 30 years depending on the material, weather conditions, and maintenance. This is a very long time, but if you are buying an older home, it may need a new roof in the very near future. Roofs can be expensive. In fact, they can completely throw off your budget if you need to buy a new one for your home. So, you will want to see how old the roof is on a home you are interested in purchasing. Finding out the age of a roof can potentially save you from a major project as soon as you move in.
If you do fall in love with a house that has an older roof, don't let that make you completely write off the home. This can be an excellent talking point in the negotiation process. Explaining to the current homeowners that the home needs a new roof can encourage them to lower their price for you. You can potentially talk them down the full price of a roof, which means you get a brand new roof on your home for free. So, if you are willing to negotiate with the sellers, don't turn away from an old roof! It may turn out to be a positive for your situation.
The School District
If you have kids or are planning on having kids when you live in your new home, pay attention to the school district when searching for homes. The school district your kids are zoned to will have a large impact on their experience in school. A good school district will help prepare your kids for their plans after high school, whether it be starting their career or going to college for higher education. Not to mention, living near a good public school is an incredible benefit.
There are numerous school district rating websites that will show you what parents think of the school district. Some things to look for in reviews are the overall culture of the district, the dedication of teachers, after school activities, and the quality of the education. All of these are highly important factors for a school district. Granted, your kids will still have a successful future even if they don't attend a top school district. But, it will make their 18 years of school much more enjoyable and well-spent.
The Backyard of the House
Another consideration for buying a home is the backyard. The backyard is where you will make many fun memories in the warmer months. Additionally, the backyard is an extension of the home for most homeowners. So, it should be a good size if you plan on using it frequently. Your backyard doesn't have to be incredibly large, as this can make the home more expensive. But, it should be large enough to hold your family and your guests comfortably.
When you are looking at different homes, be sure you like the size of the backyard and that it doesn't take an excessive amount of landscaping. If there are dozens of older trees in the backyard, they will be very expensive to remove, if needed. Or, if there is no landscaping, it may be more expensive to plant trees or flowers. It would be wise to calculate these costs into the home's price point, as it will affect your budget.
Other Tips For Purchasing a First Home
In addition to the considerations above, there are some other things to remember when purchasing your first home. As a first-time home buyer, you may not know what all to do during the search process. This is completely normal, as the home buying process is a complicated one. Below you will find our tips for purchasing your first home.
Pay For a Home Inspection
One of the most important tips we can give you for purchasing a new home is to pay for a home inspection. A home inspection will give you an idea of the condition of the home and what it's worth. An inspector will show you if there are any structural issues with the property that will cost you thousands to repair. They will also tell you if there are any health concerns regarding the property like asbestos or mold growth.
The information given to you by the inspector will help you make the best purchasing decision as possible. You may be in love with the house, but it has severe foundation issues. This is an expensive repair and is very time-consuming. However, you can talk the seller's price down significantly if there are major issues. So, depending on how much you love the home, you can make the choice to move on or negotiate.
Stick to Your Budget
When buying your first home, you will likely have a tight budget. In fact, most first time homeowners have strict budgets, especially if they are young adults. From finding the money for your down payment to getting approved for your loan, your finances can cause some stress. This is why you should stick to your budget no matter what. It may be tempting to pay more than your budget when you find a spectacular home in a great location. However, this isn't a great decision. The more you go over budget, the more you will need to spend each month towards your mortgage. So, be sure you stick to your budget and only look at homes you can afford.
If you have high standards for your home, you do have some options to ensure you stick to your budget. For one, you can purchase a fixer upper, as mentioned above. This is the best way to get a dream home at a low cost. Or, you can purchase a great home in an inexpensive neighborhood. However, this may bring you away from desirable restaurants, venues, and other activities. But, if you enjoy driving, it may be worth it to go outside a desirable neighborhood.
Create a Pros and Cons List
Although it may seem like an elementary way to decide on your future home, a pros and cons list can be very helpful. Many people find a pros and cons list can make deciding on a home much easier. When you are deciding between two houses, a pros and cons list will clearly state everything you like and dislike about a home. Also, if you look at several homes in a short period of time, it's hard to remember certain details about each property. So, a pros and cons list can be incredibly helpful.
Choose the Right Real Estate Agent
A real estate agent can make or break your home buying process. A great real estate agent will show you homes that are in your price range or are negotiable. They will show you properties with the details you are looking for. However, a real estate agent without the necessary skills and experience may show you homes that aren't the best fit. At the end of the day, the agent you choose will be the person who puts you in touch with your first home. This isn't something to be taken lightly. So, choose a real estate agent with great experience and high ratings. Both of these are clear indicators of a quality real estate agent.
Need Help Finding Your First Home?
If you need a real estate agent to work with, consider contacting the Hansen Team. Our team can help you find your dream home. We know how special it is to purchase your first home, and our responsibility is taken very seriously. When you hire our team, you can trust we will show you beautiful homes you can afford, and that suit your preferences. Your time is very valuable, and we promise not to waste it.
So, if you need some help finding your home, contact us today. We look forward to working with you!